Number: 126 / Catalog number 134
Compatibility:



Description:
Grain shovel bucket «А.ТОМ» Width - 2450 mm. Height - 1210 mm. Depth - 1854 mm. Weight - 542 kg.
Main characteristics
Grain shovel bucket - А.ТОМ 2,5 m³
| | |
| --- | --- |
| Steel thickness | 4 mm |
| Cutting edge thickness | 20 mm |
| Width | 2450 mm |
| Height | 1210 mm |
| Depth | 1854 mm |
| Weight | 542 kg |
More information
Grain shovel bucket TM "A.TOM" is used for lifting and moving bulk materials, as well as in agriculture for loading/unloading grain crops, vegetables, and fruits.
Patented bucket design ensures reliability, durability, and high wear resistance.
Grain shovel buckets TM "A.TOM" are made of high-quality structural steel S355 with a thickness of 4 mm. Unique design features of A.TOM buckets help to achieve high durability with less weight of the attachments, reduce fuel and maintenance costs, as well as increase efficiency and speed of work.
1. Reinforced design
The reinforced upper part of the bucket provides the durability of attachments under maximum load.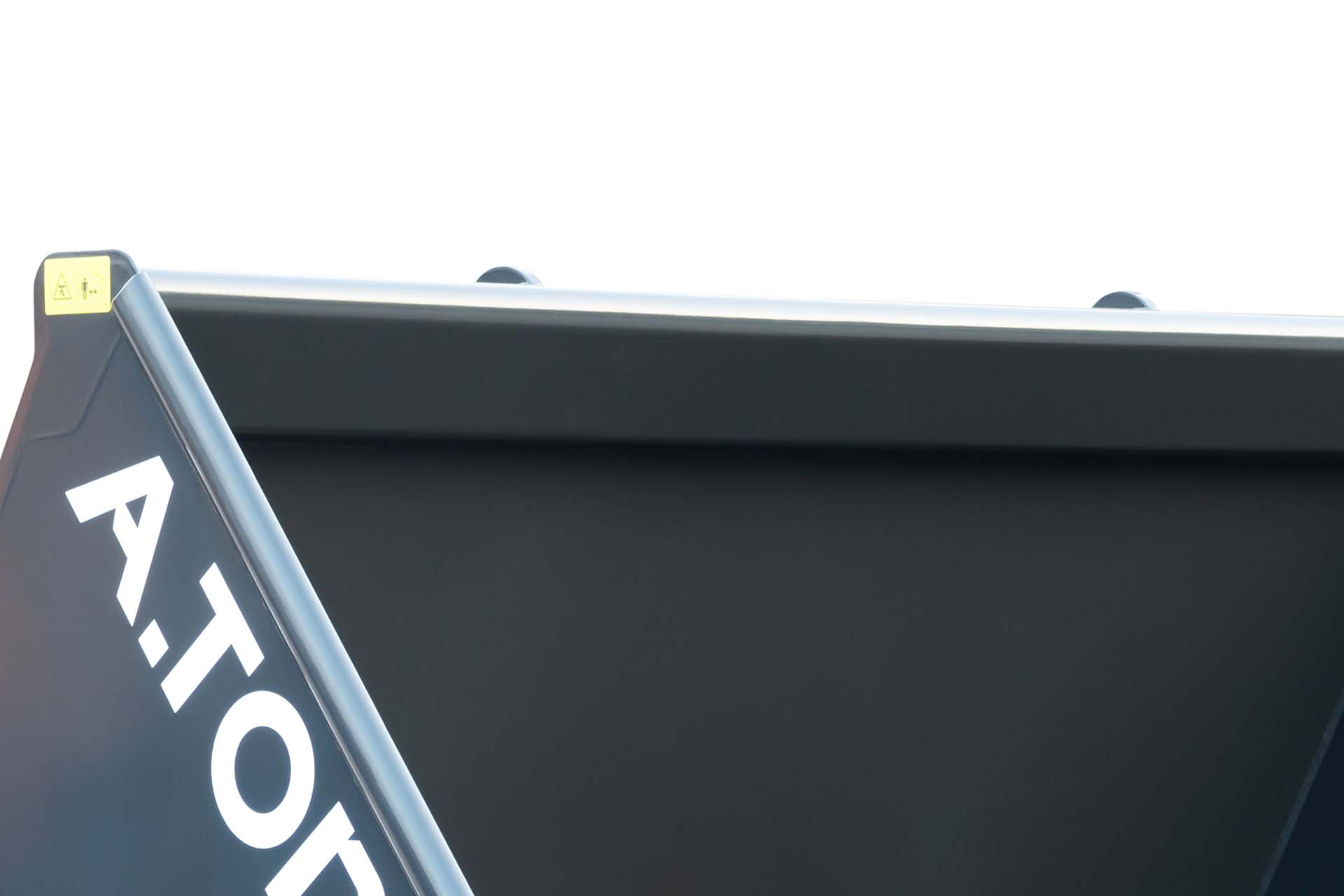 2. Round shape
The bottom part of the bucket has a rounded shape, which helps easily load and unload the bucket.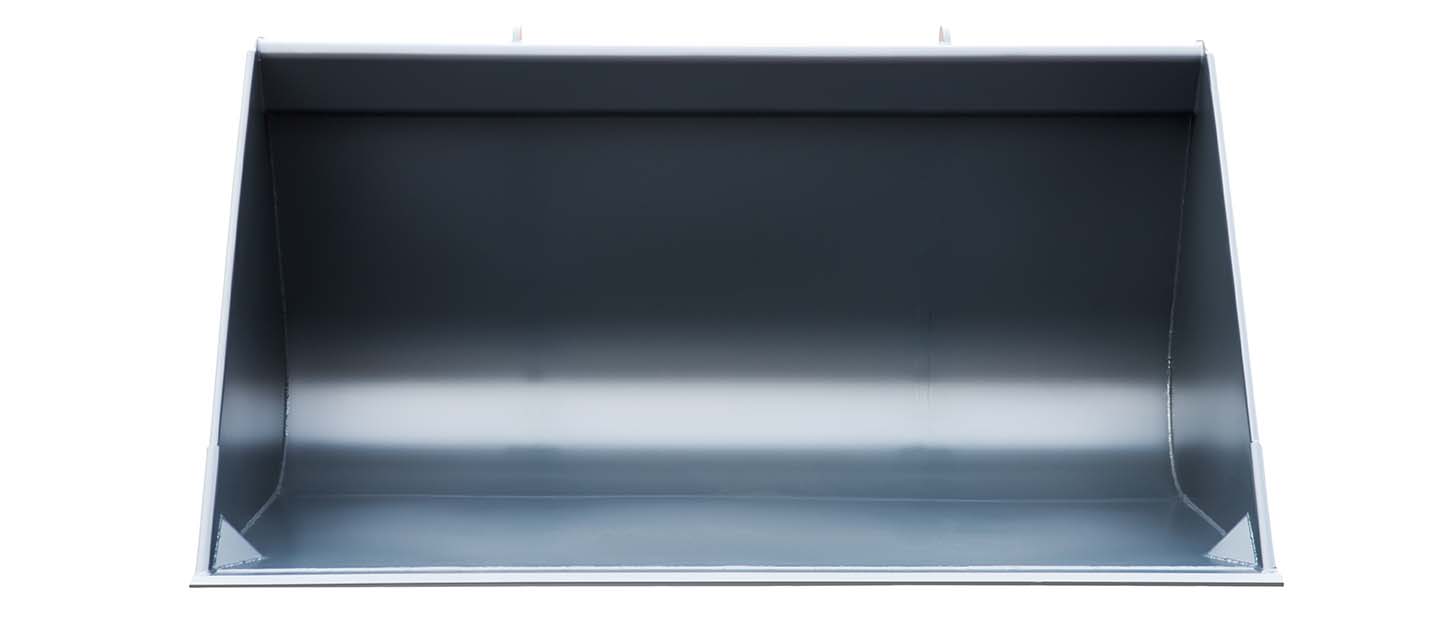 3. Hardox blade
High-strength Swedish-made Hardox steel provides the hardness of the cutting edge.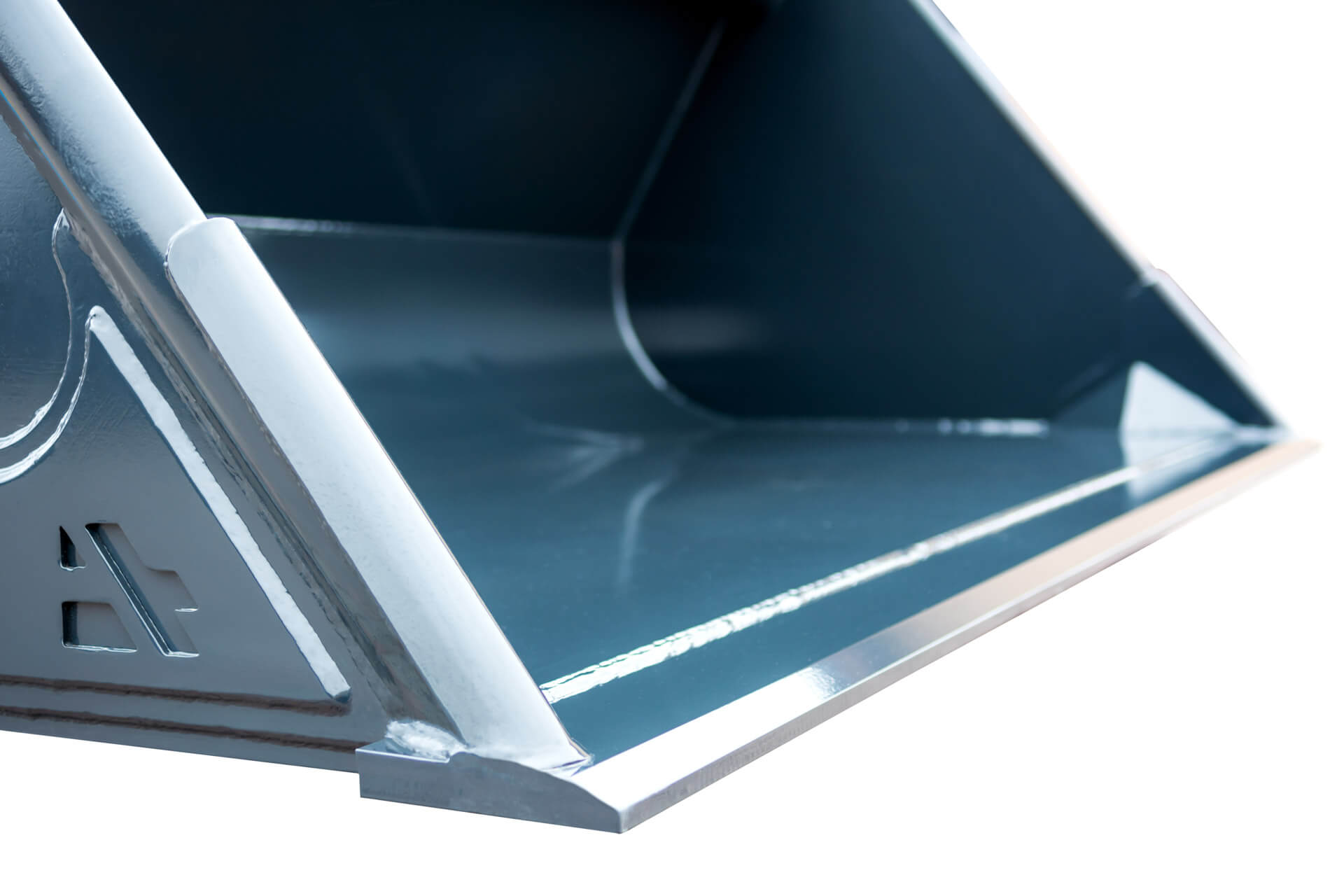 4. Reinforced bucket bottom
Reinforcing plates at the bottom part of the bucket, which prevents wear.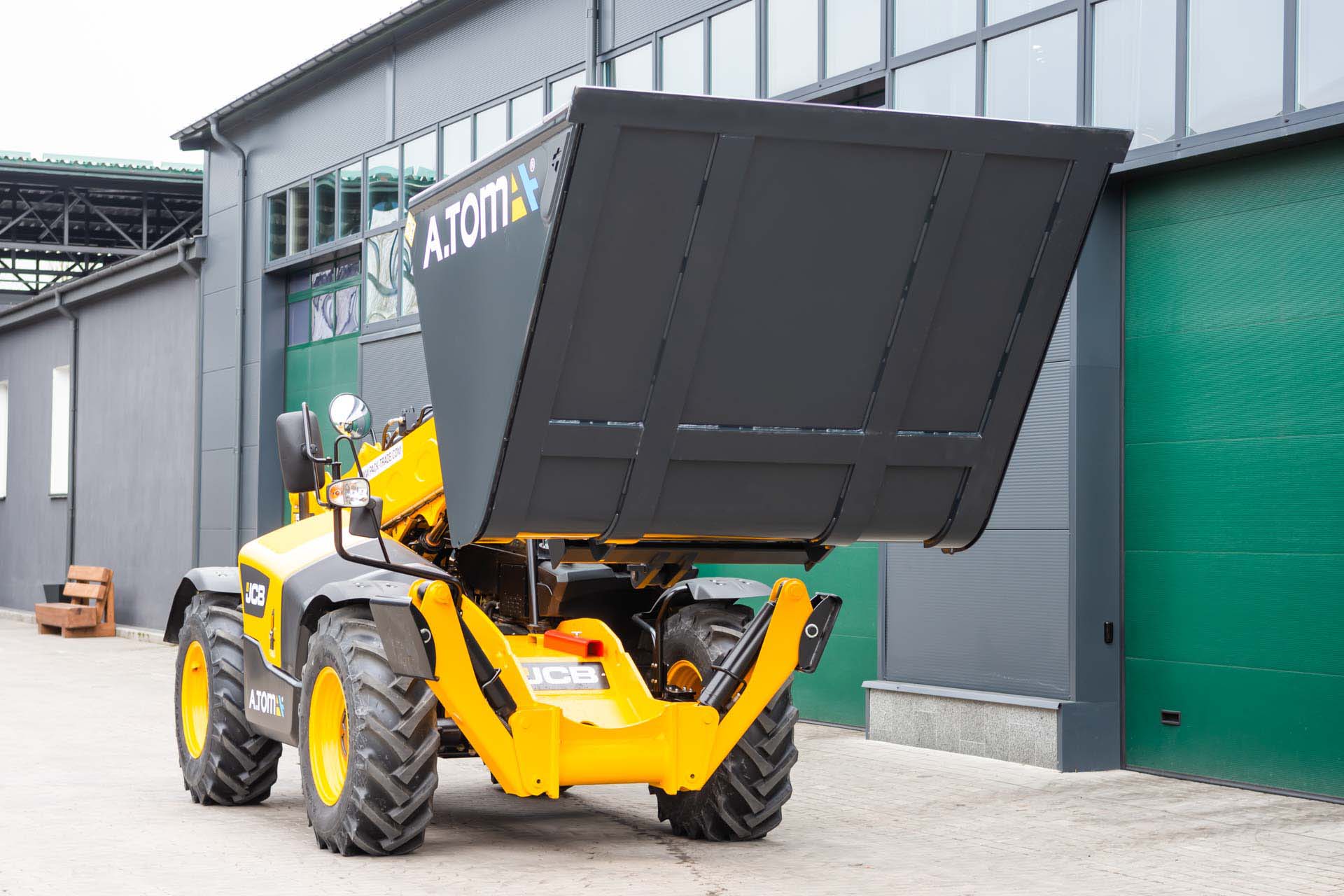 5. Rigid profile
Reinforced sidewalls.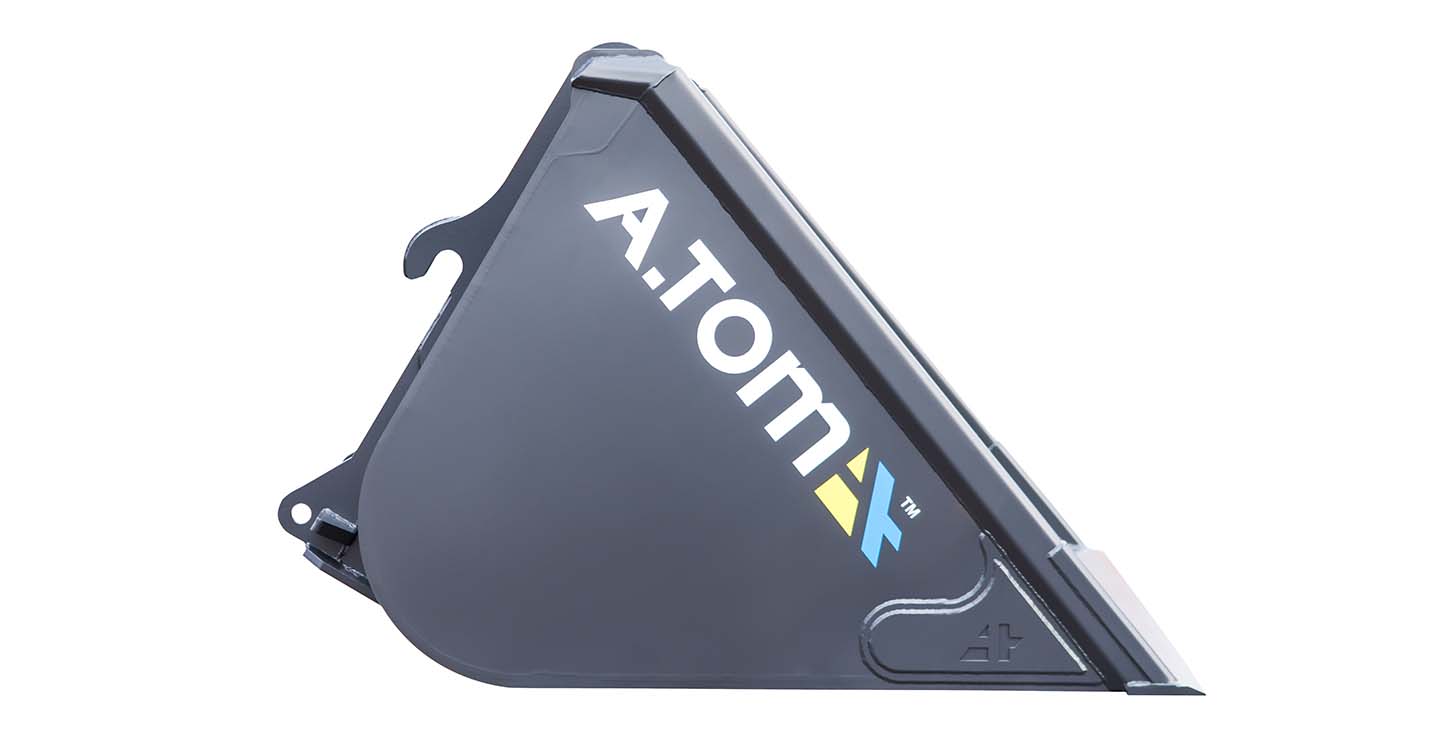 6. Reinforcing wear plates
Reinforcing plates on the sidewalls ensure less wear of the cutting edge and, at the same time, stabilize it.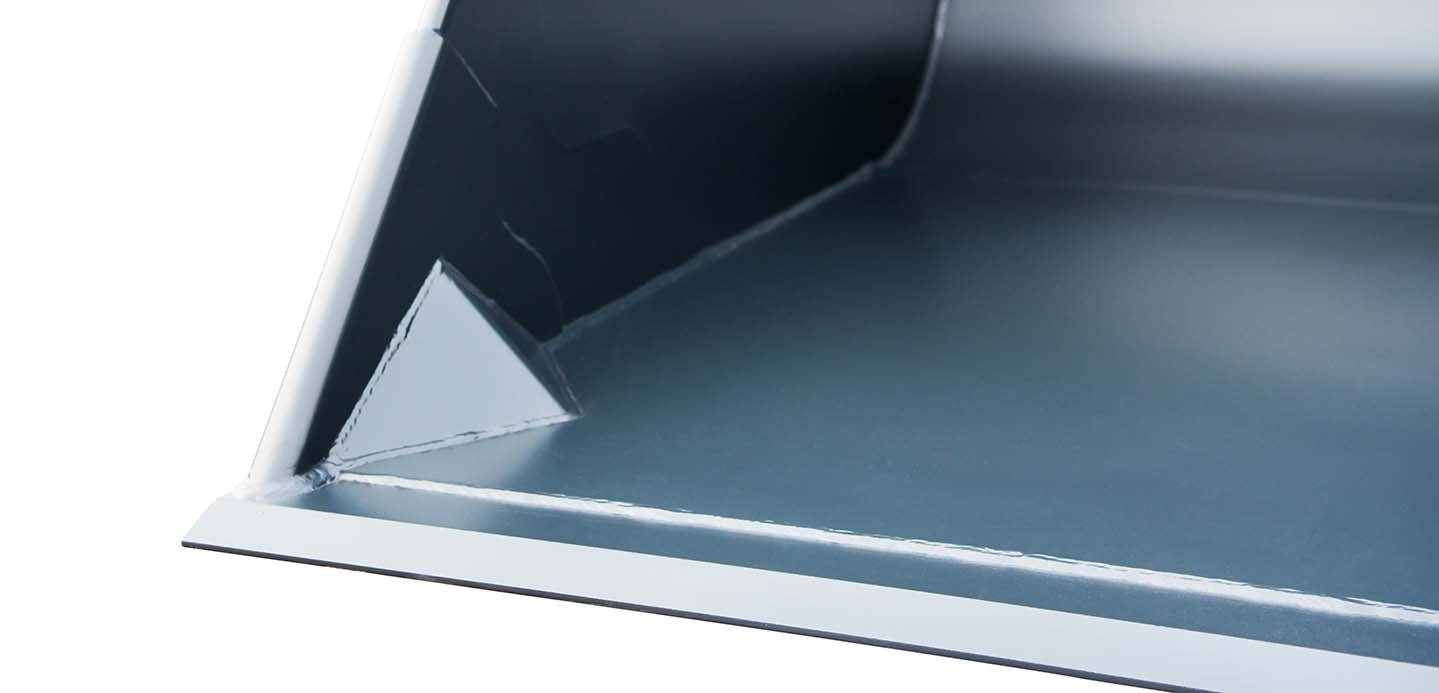 7. Reinforced fastening hooks
Reinforced hooks increase the overall strength of the bucket design.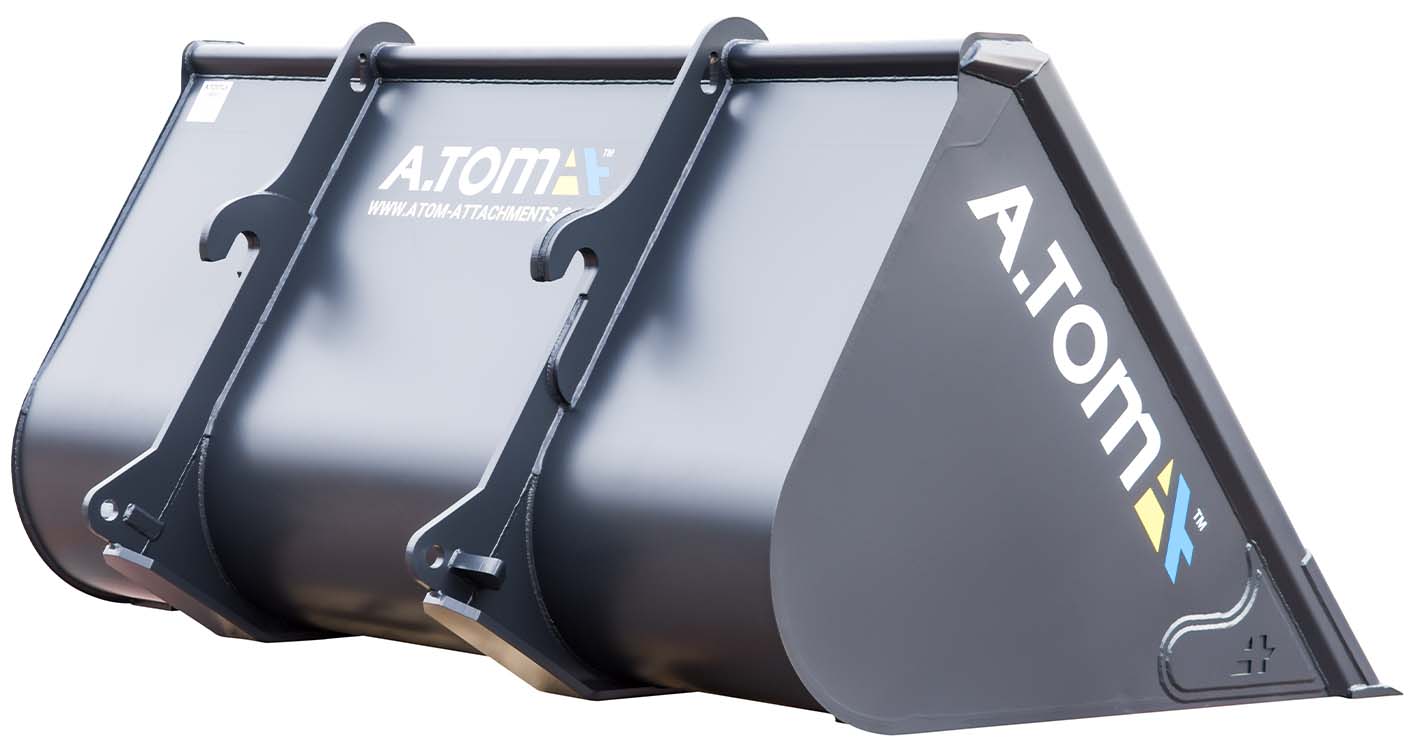 8. Durable powder coating
This type of coating has excellent performance characteristics and protects the metal surfaces, including buckets that are the subject of intensive use.