Buckets for excavators in Ukraine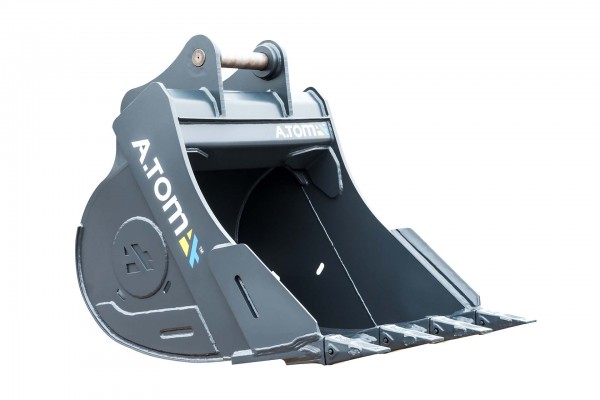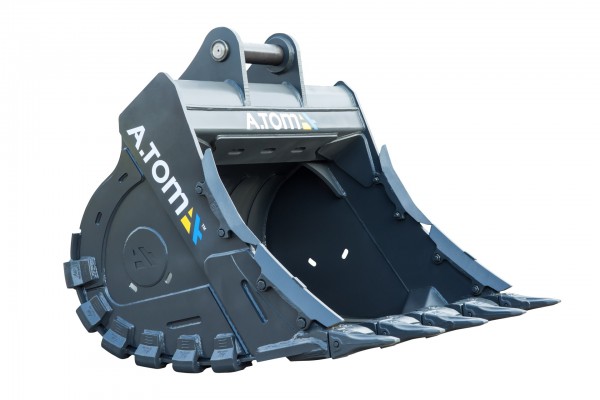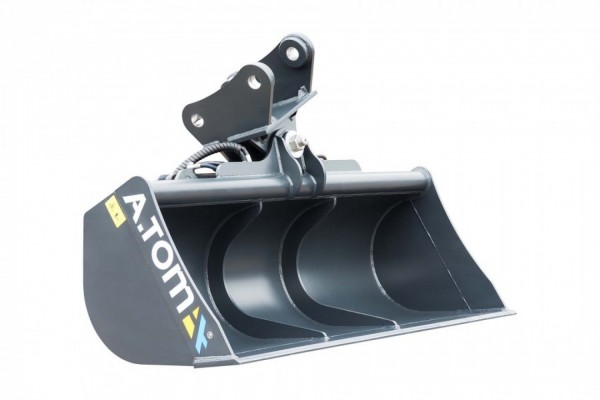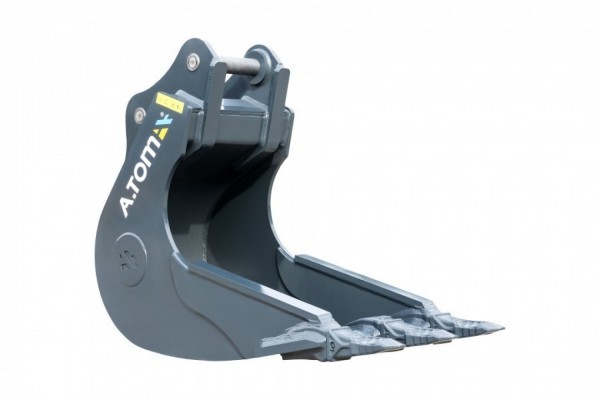 High-quality attachments are an important part of construction machinery. And the key customer goal is to ensure the maximum efficiency of special machinery. Buy excavator buckets from the leading manufacturer of attachments for agricultural and special machinery in Ukraine - «A.TOM».
The quality of our attachments meets European standards. For its production, we use the best grades of structural steel. Therefore, the excavator bucket A.TOM is safe and guarantees the efficient operation of equipment for many years.
Types of attachments
Talented engineers of our design-engineering department are the main proudness of the plant. High qualifications and extensive experience of our engineers help to create various types of attachments for both new models of special machinery and popular machines of the most famous foreign brands.
The product range includes the following types of attachments:
Tilting grading bucket for excavator from 0.8 to 1.1 m³. It is used for cleaning and leveling areas and making slopes during road construction.
Stump puller. The presence of teeth allows to pull out of the ground the parts of cut trees.
Ripper tooth. It has a unique shape of teeth and is made of durable metal. Designed for loosening frozen soil.
Rock bucket. Has increased length of teeth and smaller width. Used in quarries.
Clamshell bucket. Makes loading and movement of loose, fibrous materials, timber, and other construction materials.
Excavator bucket: material and design
Structurally, this type of attachment is a unit where all parts are connected by welded seams, and the front part has teeth. For the manufacture of such parts are used:
alloys that are coated with heavy metals to increase wear resistance;
low-alloy steel with the addition of titanium and tungsten, providing excellent cutting properties.
The engineers of our company manufacture attachments from various materials.
"A.TOM" company produces both standard and customized models of attachments. You can buy a bucket for JCB, Toyota, Claas, Liebherr, and many other brands of excavators. Choosing the equipment you should:
taking into account the working conditions;
comply with all operating requirements;
make timely maintenance and repair.
Our buckets are distinguished by high reliability, good maintainability, and high productivity. In "A.TOM" you can buy attachments of various types with the best prices, warranty, and post-warranty service.
Contact the company's managers for help. You can order a consultation online or by calling the number indicated on our website.