Pump-diesel station A.TOM PUMP: application and features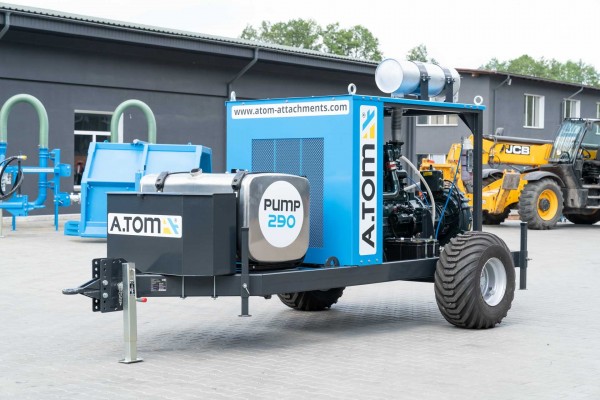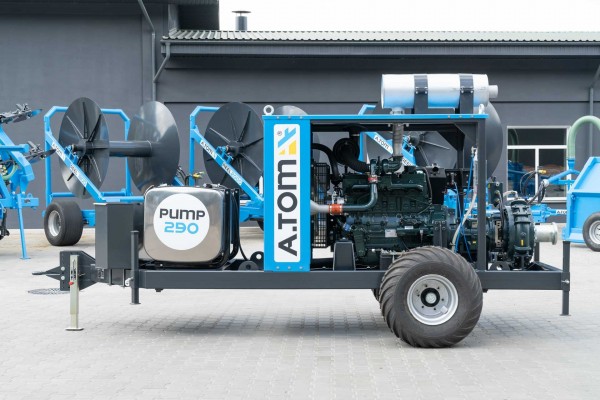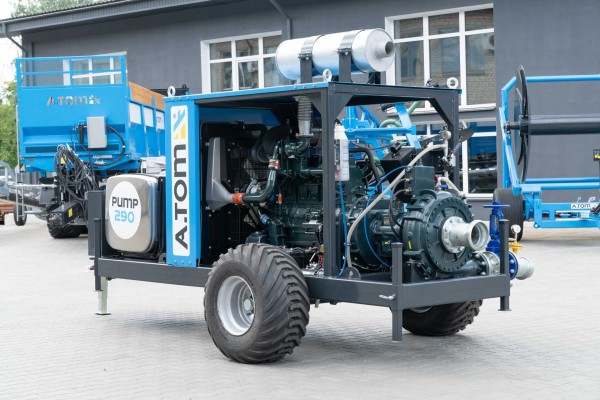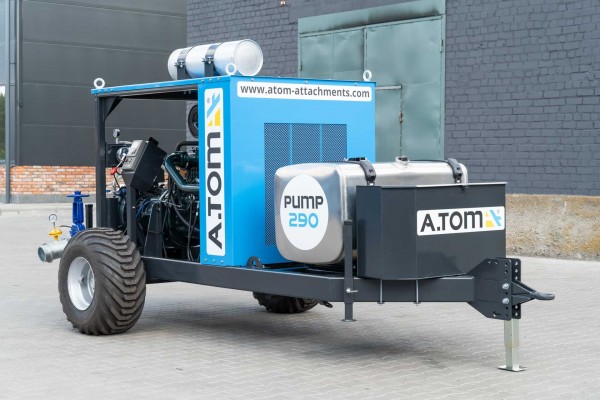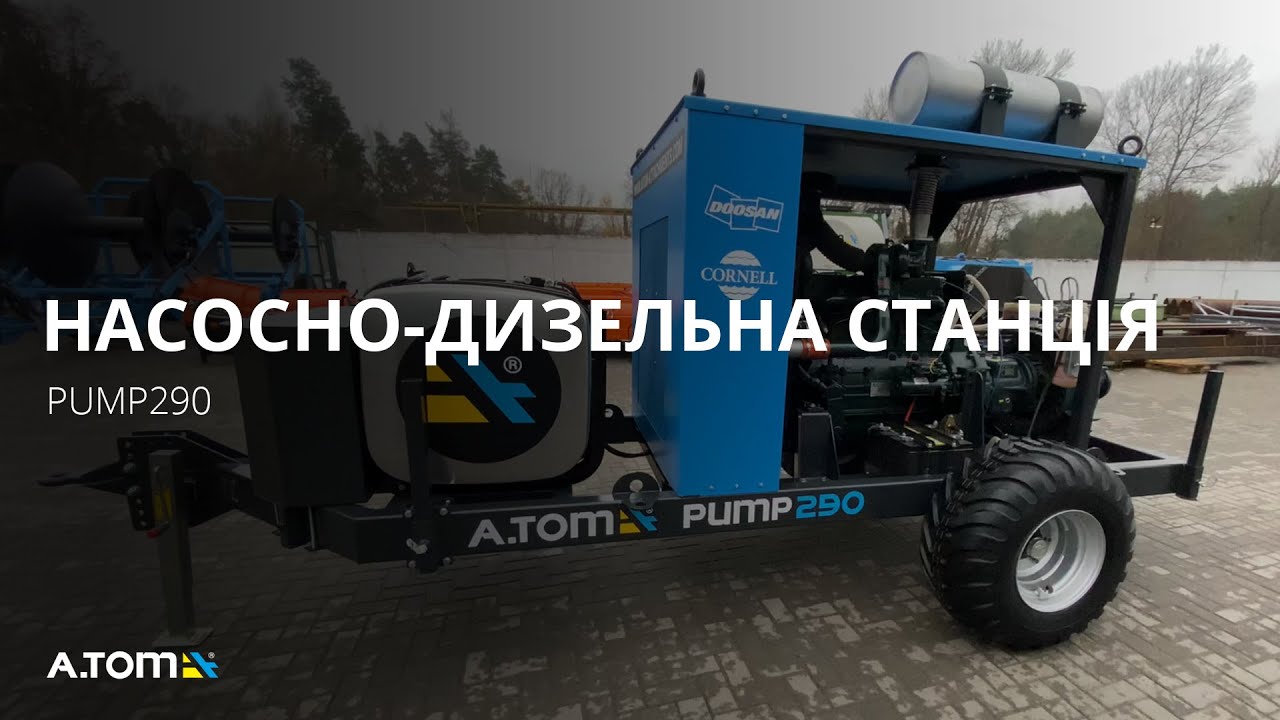 A pump diesel station is trailed equipment with a diesel engine, designed to pump liquids of various viscosities and consistency. In agriculture and the agro-industrial sector, such equipment is used for pumping liquid manure from manure storage facilities and then applying it to the fields as fertilizer. Pump diesel stations could work with highly concentrated and viscous liquids containing 1-20% solids.
The main selection criteria are:
Pumped liquid properties: viscosity, consistency, clogging, dry matter percentage.
Application rates
Delivery distance
Required (maximum) pressure.
Required expense.
Altitude difference at the working site.
The need to move equipment.
As part of the implementation of agricultural projects for the processing and application of organic manure, A.TOM company offers equipment of its own production, which you can buy or rent. This equipment helps to dispose the liquid sewage from pig farms, liquid cattle manure with solid and fibrous inclusions, as well as pumping and applying liquid manure from lagoons.
Pump diesel stations A.TOM PUMP: complete set and peculiarities
The standard complete set of equipment includes a diesel engine, centrifugal pump, vacuum pump, fuel control components, cooling systems, electrical systems, and sensors. For pumping liquid manure the best models are A.TOM PUMP 290 and A.TOM PUMP 295.
«Cornell» pump
Pump diesel stations ATOM has centrifugal pumps "Cornell" (USA), depending on the type of liquid being pumped, the required pressure, flow rate, and suction height. They allow achieving increased productivity (up to 350 m3 / h). The capacity can be 2,500 - 3,000 m3 per day. This combination leads to significant savings in fuel consumption. There are also a few more reasons why we chose Cornell pumps:
There are big varieties of heavy-duty pump models both for liquid and semi-liquid manure. Among the most efficient models are "Cornell" 4NHTB; 4NHTB-19; 6NHTB; 6NHTB-19.
Cornell liquid manure pumps are made from high-quality materials and are suitable for use in an aggressive environment.
The Cycloseal® Mechanical Seal is the best solution for pumping sewage and slurry, eliminating the need for external flushing, and does not require piping. The service life of such a system is 10 times longer than conventional mechanical seals.
Run-Dry™ system. The system is equipped with a collar on the back of the end seal through which the lubricant circulates. This ensures constant circulation and cooling of the lubricant as well as the sealing areas.
Redi-Prime® system for increasing the diameter of the suction line, providing more flow, reducing friction losses, and increasing the suction height. This suction system is designed with environmental standards.
DOOSAN engine
A.TOM pump diesel stations use a 6-cylinder engine with a rated power of 213 kW from the South Korean manufacturer DOOSAN. Among its main advantages are high quality, the ability to operate in difficult conditions, as well as high maintainability. Also, such engines are characterized by the low noise level, operational durability, environmental friendliness, and ease of maintenance.
A complete set of equipment for A.TOM PUMP includes:
«Cornell» pump (USA) model 4NHTB-EM18DBK
Diesel engine "DOOSAN" (South Korea) PU086TI (213 kW; 290 hp at 2200 rpm)
Vacuum pump 12 V "Wallenstein" (Canada)
Control panel
Exhaust pipe
Battery (12V)
Fuel tank with a standard volume of 560 l
Generator
Large radiator
High-performance fan
Fuel filters
Single axle chassis
Reinforced frame.
Reinforced wheel hubs and oversized wheels.
Systems and sensors:
Pump outlet pressure switch
Oil pressure alarm
Emergency coolant temperature sensor
Analog coolant temperature gauge sensor
A.TOM pump diesel stations were tested in Ukrainian agricultural complexes. Based on this, we have created equipment that will work even under the most extreme conditions. Leave your phone number and our specialist will call you.