Bucket for JCB, Bobcat skid steer loaders in Ukraine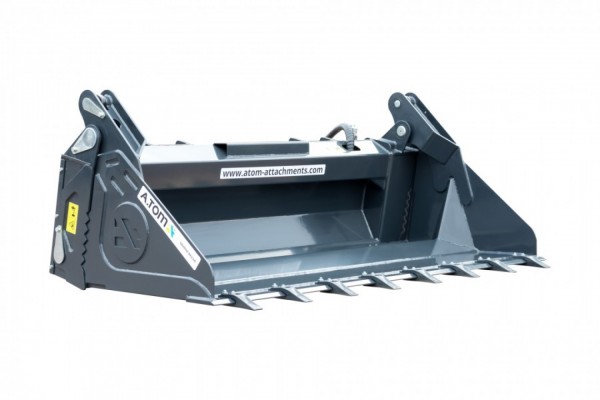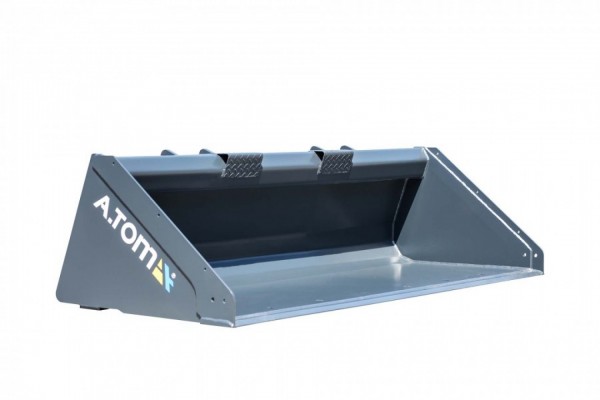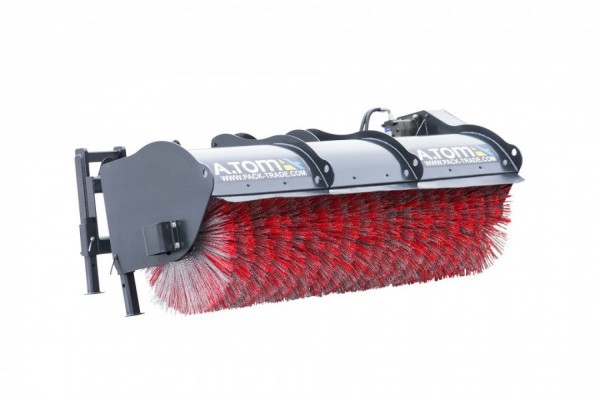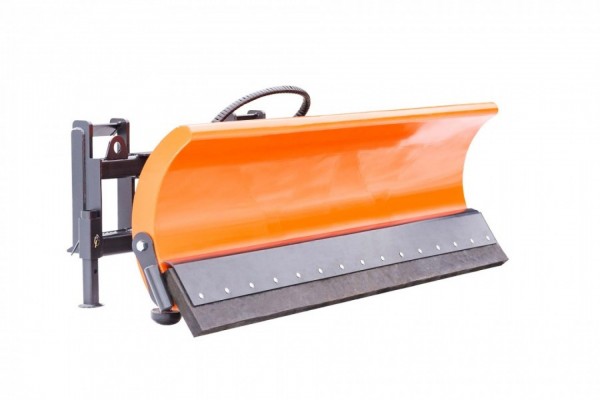 Despite the low lifting capacity, small special machinery successfully works in municipal, construction, industrial and other areas. A bucket for a skid steer loader increases the capabilities of the machine and allows it to perform loading and unloading operations, transport bulk materials, and soil, remove bushes, stumps, etc.
A.TOM company offers Bobcat buckets that will help to expand the functionality of special machinery. We have a wide range of construction, loading, and many other models of buckets that are easy to install and remove.
Bobcat bucket
Depending on the functions and the type of transported goods, the buckets are divided into:
lightweight - speed up the handling, increase the amount of performed work. Designed for intensive work with friable, non-pressed materials;
industrial/construction - the most durable model with a wide cutting edge. It is used on industrial, and building objects;
low profile - has a long bottom, low, rounded back wall. It has a robust design, able to withstand maximum loads;
frame - designed for cleaning the area from debris, collecting and sorting materials, can be used for digging holes;
for soil - a universal, standard model capable of performing many types of work;
for fertilizers - a specialized bucket can not be used for earthworks. Designed to be used in agro-industrial and agricultural complexes, for transportation and unloading bulk products. It has a rounded back wall, large volume, and rollback range.
multipurpose - has a grip, designed to move a non-standard load. Can unload materials at high altitude;
grading – for construction works, therefore it is resistant to wear and loads. Made from high-strength steel.
Attachment design (volume, weight, number of teeth, presence/absence of a blade, shape, etc.) also depends on operating conditions.
Customized production
Production is carried out on modern high-tech equipment and has the following stages:
performing calculations;
product development, preparation of drawings;
design and manufacture;
assembly.
Visit our website and order a Bobcat bucket of any type.
Our services
We produce exclusively high-quality, original attachments for agricultural and special machinery:
we prepare all necessary design and project documentation;
we develop and produce customized attachments;
we perform installation, maintenance, repair, etc.
If you need a reliable partner and supplier - call us!