Bucket for JCB, Bobcat, Dieci, and Manitou backhoe loader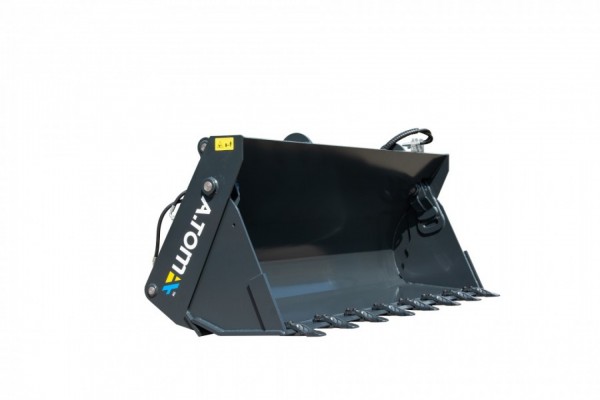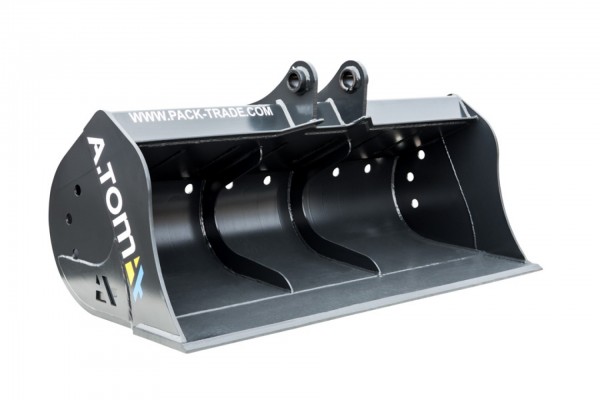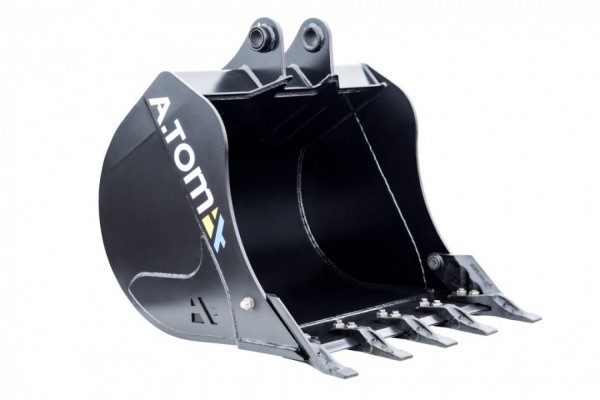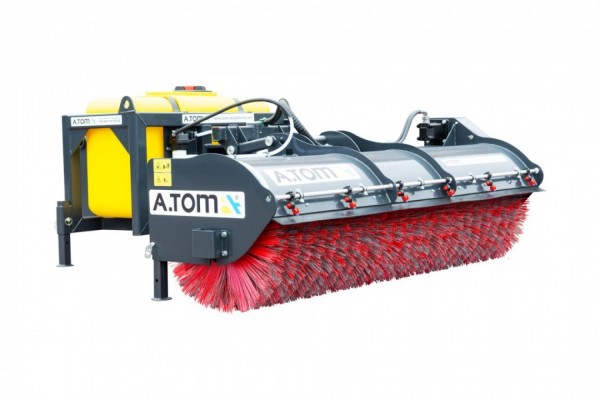 JCB backhoe loaders are characterized by high performance, reliability and are widely used in construction, utilities, mining, and other industries. A JCB backhoe loader bucket is characterized by high wear resistance, ease of installation, and interchangeability of parts. A wide range of attachments you can find in our catalog.
Types of buckets
First of all, buckets for a backhoe loader differ in size. They can be from 300 to 1200 mm wide. All quickly wearing parts are easily replaced, which increases the service life of the attachment. JCB buckets also differ in application.
Universal. A standard attachment for loading, unloading, and general earthworks. It can work with bulk materials like clay, sandy soils, gravel, and even frozen soil.
Trench. The narrowest bucket. The width of such a bucket varies from 0.3 to 0.65 m. They can dig trenches with a rectangular cut, and channels, and are used for laying pipes and communications. This type of bucket can be used in hard-to-reach areas, confined spaces, and in industrial buildings. The bucket makes a trench with even sides of a given size and can work in any soil.
Grading. It can be used to level the ground, clean ditches, and form embankment slopes. The JCB leveling bucket can be 80-260 cm wide and up to one and a half cubes in volume.
Profile. Can work with channels and slopes at an angle of 45-80 °.
Reinforced. Buckets with a large internal volume from 4 cubic meters. They are also called quarry. The grading bucket has a reinforced cutting edge and a blade.
Also, the bucket can be multifunctional. 6 in 1 bucket, thanks to a quick-detachable carriage, transforms any special machinery into a bulldozer, excavator, loader, or other types of machines.
A.TOM plant produces attachments for special and agricultural machinery. Our attachments can be used in agriculture, road construction, utilities, and mining. We also produce buckets for JCB backhoe loaders.
The reasons for buying a JCB 3CX bucket at A.TOM plant:
a wide range of models;
high quality;
own engineering and design department with qualified personnel;
compliance with international standards;
manufacturer's warranty.
A.TOM plant also produces customized attachments, taking into account the individual requirements of the customer. For more information about our attachments and services, call us or fill out the feedback form.