Pack-Trade company offers high-quality attachments from well-known manufacturers at affordable prices.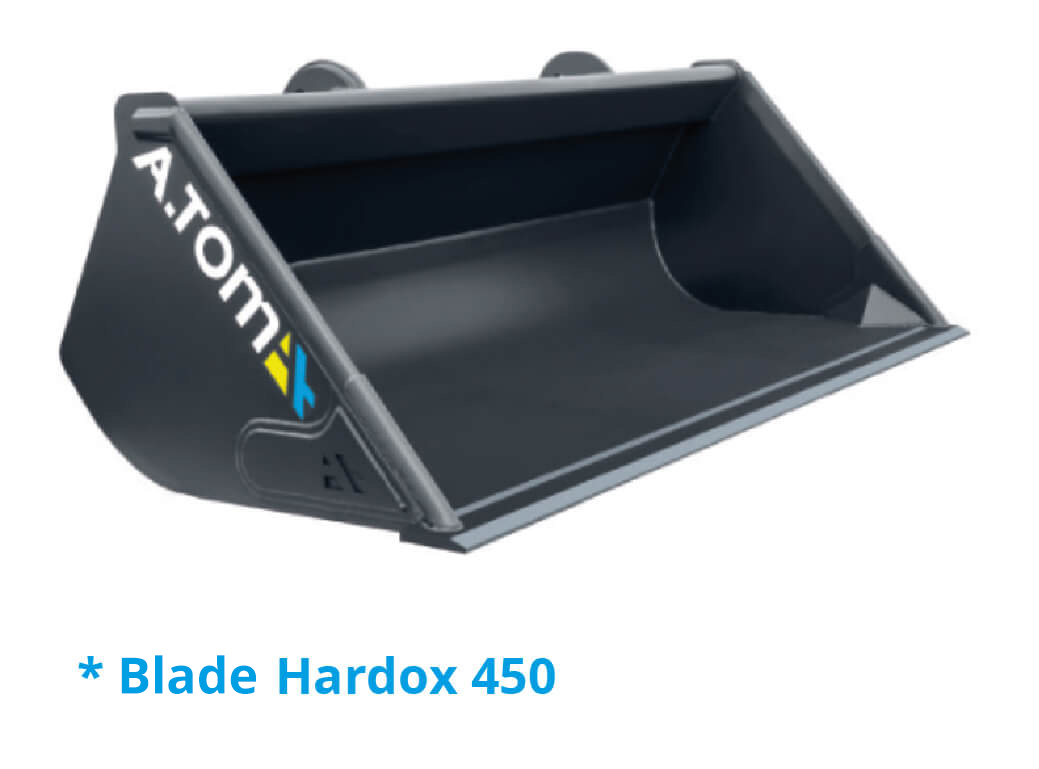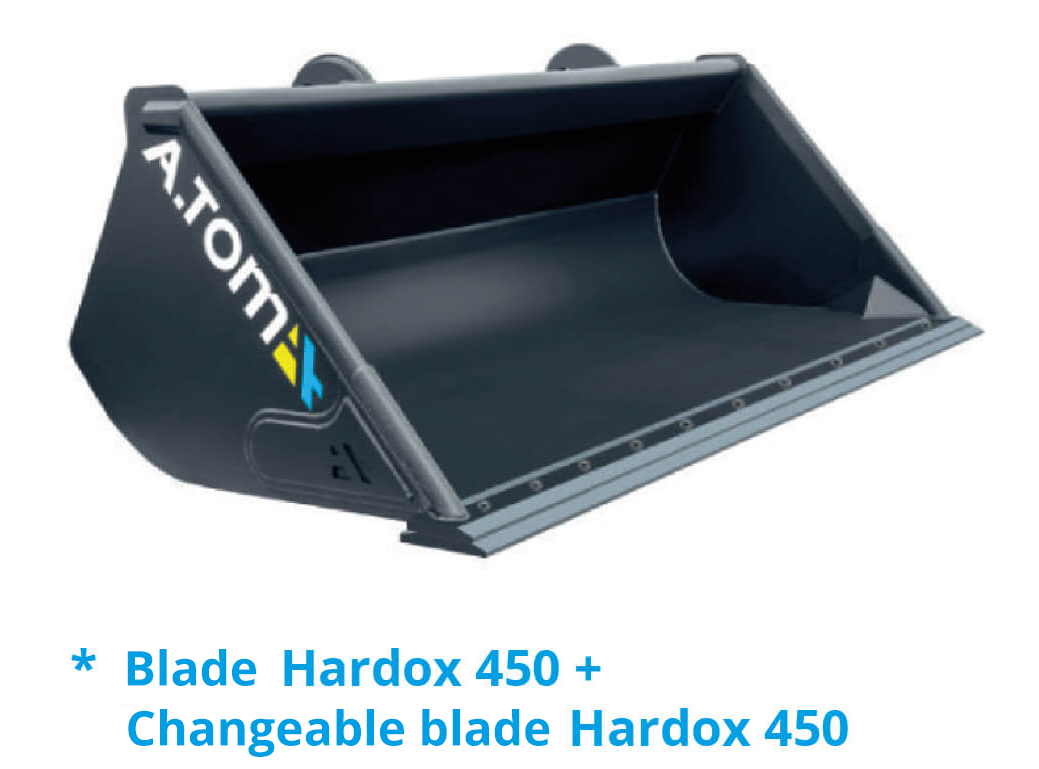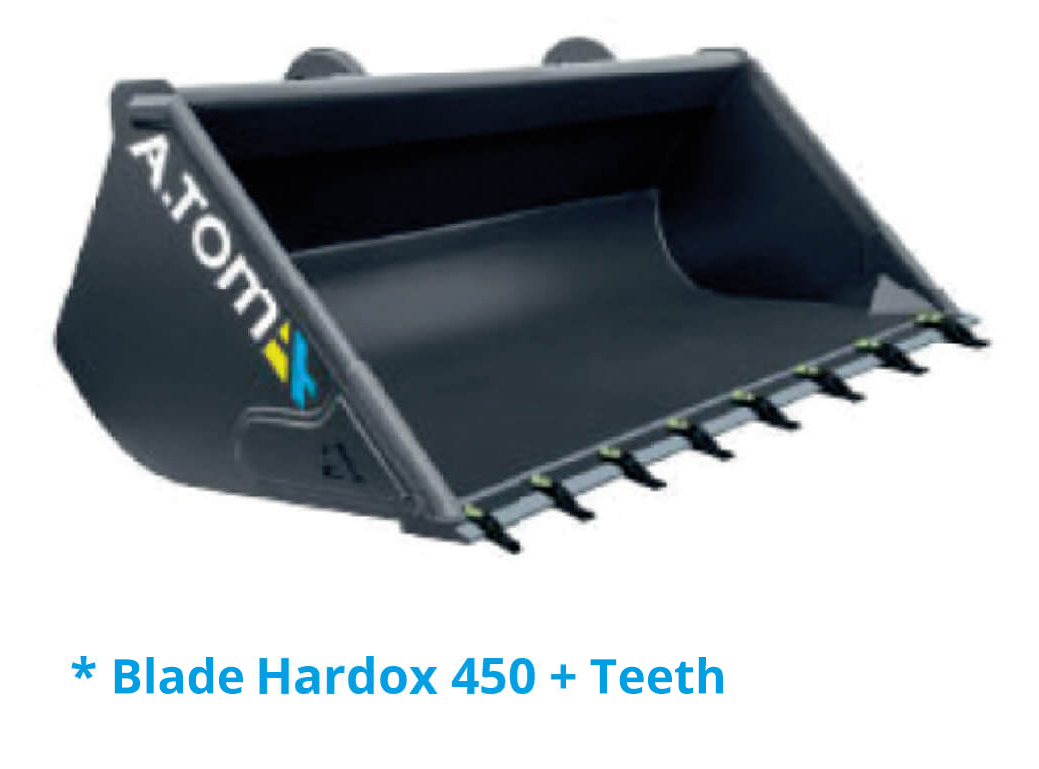 Professional buckets EVOLUTION TM "A.TOM" are made of high-strength steel and could be used in the widest range of tasks. The main purpose is work with bulk products such as stones, gravel, grain, building materials and other. Universal buckets are demanded in construction, agriculture, industrial production, and municipal services.
Features & Benefits
Professional buckets EVOLUTION ТМ "A.ТОМ" are suitable for all models of modern machinery, and has such advantages as: • Closed box design at the top part of the bucket ensures the necessary strength at maximum loading during work. • At the base of the bucket is reinforced triangular box that improves stability and torsional resistance. • Rounded bottom part allows quickly load and unload the bucket. • Cutting edge of the bucket is made of high-strength steel 450 HB Hardox, that allows you to work with "problematic" soil, stones and similar materials. • Strengthening the bottom with longitudinal steel plates reduces the overall wear of the construction during operation. • Side walls are reinforced with a steel profile. • Reliable attachment hooks ensure fixation of the attachment on any type of excavator and loading machinery.