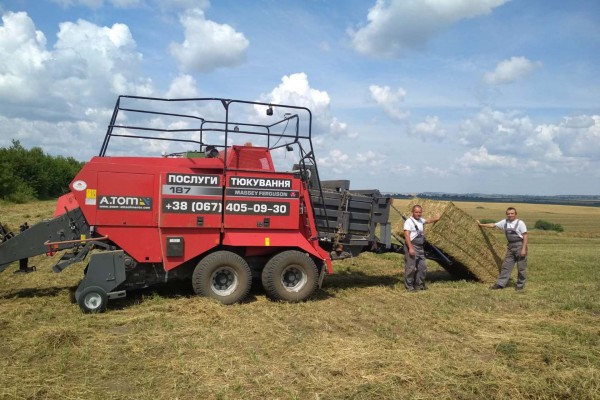 Стаття
2020-06-18
During the harvest season, it is important to choose appropriate machinery in the shortest possible time. PACK-TRADE company offers you ready-made solutions, efficiency of which has been proven in the field. Our company could offer such services as baling the hay, straw, alfalfa using special agricultural machinery - baler.
Recommendations for choosing baler
Depending on the needs of your farm, we offer three types of balers. They can press hay in the form of rectangles or rolls. Square bales have several advantages:
-ergonomic shape, a square bale easier to transport and stack;
-storage space savings;
-low percentage of waste due to the reduction of mechanical losses (for example, valuable leaves of legumes);
-better food safety; it is not exposed to mold, fungi and penetration of rodents.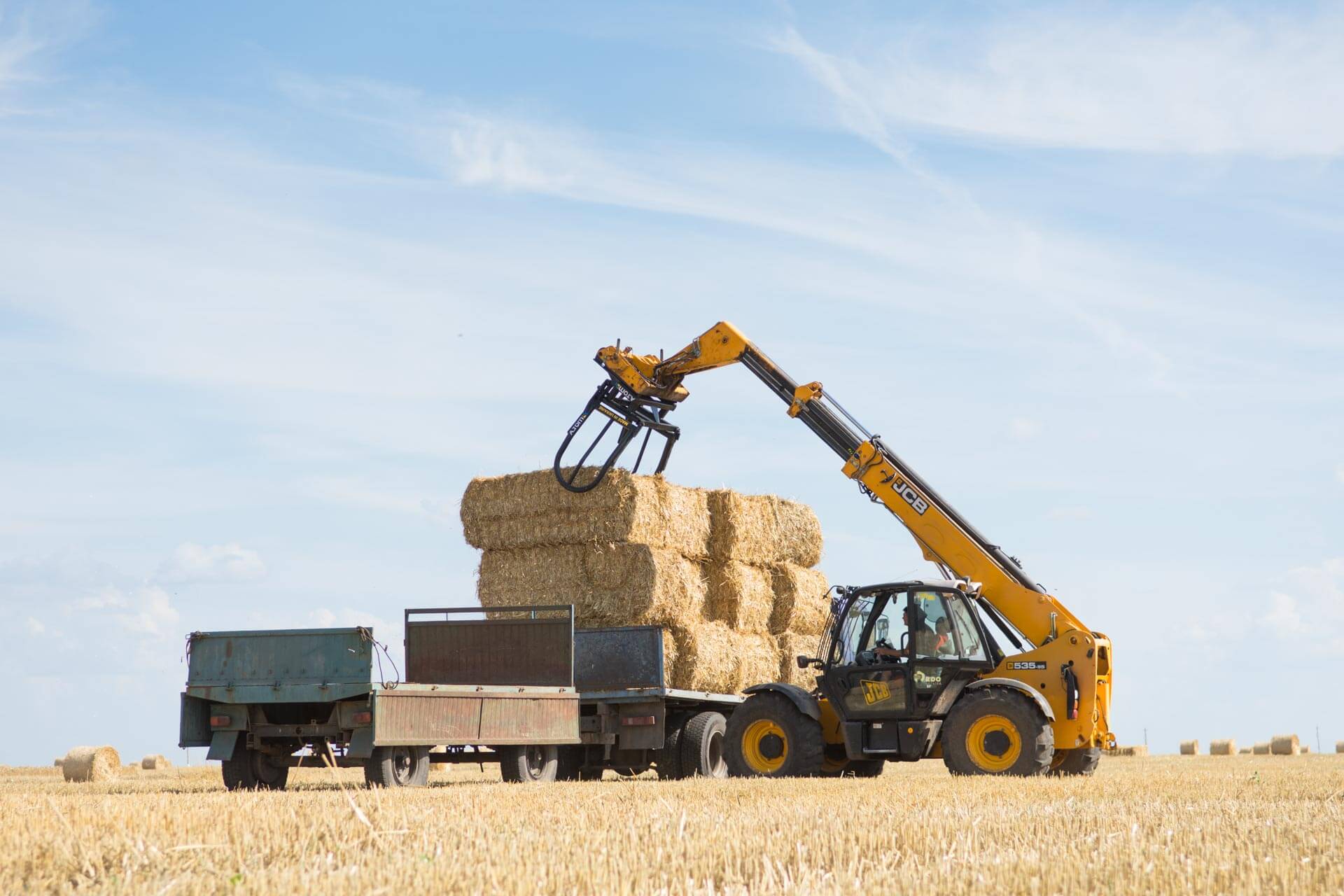 Square straw bales are made by powerful CLAAS QUADRANT and MASSEY FERGUSON balers. The maximum productivity of these units is achieved together with JOHN DEERE tractor, adapted to significant loads. The significant advantages of the aforementioned balers are:
the ability to press bales of suitable width - from 0.8 m to 1.2 m;
maximum square length - 2.5 m;
finished bale height - from 0.5 to 0.9 m;
the possibility of wrapping with high-quality high-strength twine, which you do not need to buy - we provide this material;
non-stop operation, because the equipment does not stop during the bale winding.
To make baling of alfalfa or any other planting more economical, our company offers another equipment - CLAAS ROLLANT baler with a working width - 2.1 m. Using this unit, the mass is compacted in the form of rolls and can be wrapped with twine or net. The working speed of CLAAS ROLLANT compared to the CLAAS QUADRANT is lower. While tying the machine stops its movement, but the result is a perfectly formed bale of a solid size.
The safety of such "cylinders" in conditions of high humidity is quite better than of the "square" one. But if the grass is still wet, then it is better to make a baling with a round baler. As the middle part of the round bale is not tightly packed, it has the free circulation of air and could be dried in packaged form.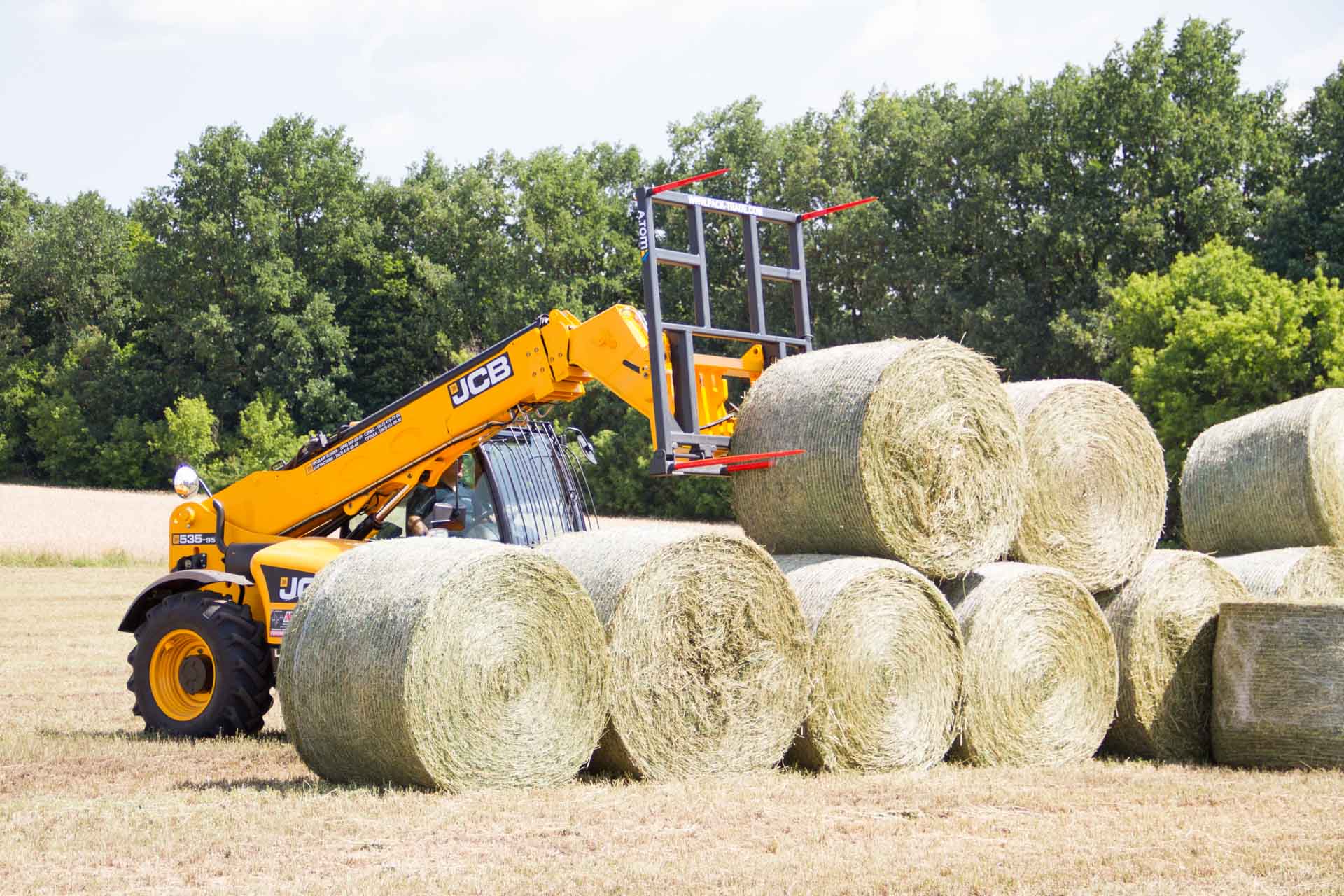 Why is it profitable to order baling services at our company?
We will help to select the optimal baler that will cope with individual tasks of your farm. Based on the calculations, we determine what performance of the equipment will be appropriate in a particular case. PACK-TRADE specialists have harvested more than a dozen crops and are ready to offer such service as:
-prompt response to customer request;
-modern agricultural and special machinery, the productivity of which has been proven in the fields;
-reasonable cost of work;
-qualified machine operators;
-the possibility of a full cycle of work: baling by tractor, cleaning and transportation of bales.
We will help you prepare for the season! Call +38 (067) 405-09-30 and receive professional consulting service right now.