A.TOM Slurry Applicator 7DS
Comprehensive solution to the manure utilization and processing.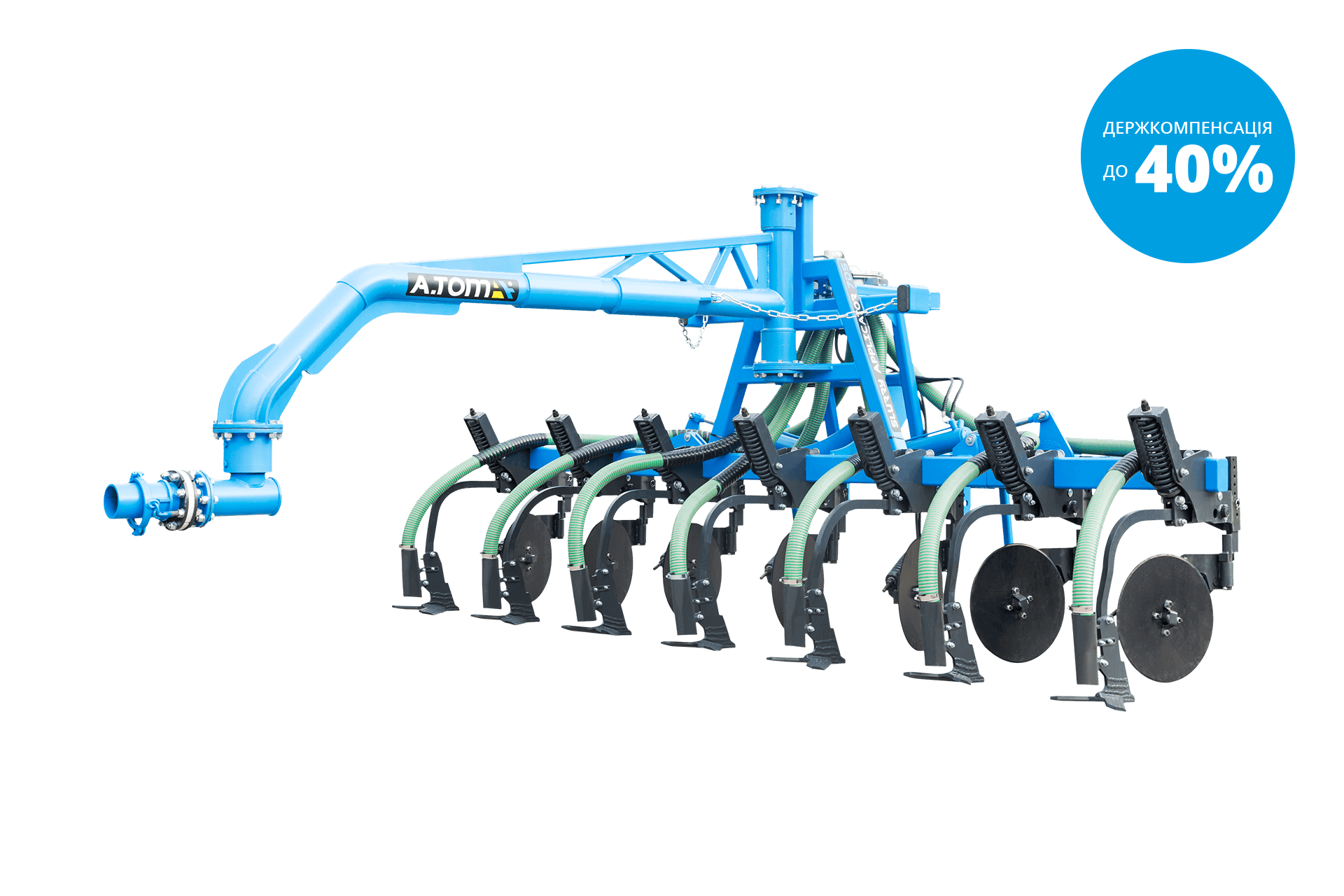 Price (VAT included):
Contact us
Compatibility:

Technical specification
Number of working bodies
7
The distance between the working bodies
78
cm
Total width
4,94
m
Application depth
до 15
cm
Overall weight
2500
kg
Required power / 1 work. body
25
hp
Intake pipe diameter
152
mm
Working bodies diameter
70
mm
Working body: DIETRICH SLURRY INJECTOR
Auto reset to working position
1-1 / 4 "Х 2" 5160 alloy steel slurry injector
22 1/2 diameter coulter
Cast steel Chisel Point Sweeps
Wing drop 3 in.
Separately replaceable sweeps and tubes