Number: 179
Compatibility:

Description:
Tractor-drawn hose reel - A.TOM 2000. Width – 2,66 m. Height – 3,43 m. Depth – 4.6 m. Weight – 2 100 kg. Capacity (Hose Length) – 2400 м.
Main characteristics
Manure (slurry) hose reel - A.TOM 2400
| | |
| --- | --- |
| Capacity | 2400 m |
| Width | 2660 mm |
| Height | 3430 mm |
| Depth | 4600 mm |
| Weight | 2873 kg |
More information
1. TVZ or ADR axis (Italy)
The stability and maneuverability of "A.TOM" manure hose reel, especially during off-road movement or in difficult field working conditions, is ensured due to the use of high-quality durable axles from one of the best European manufacturers – "TVZ" (Italy).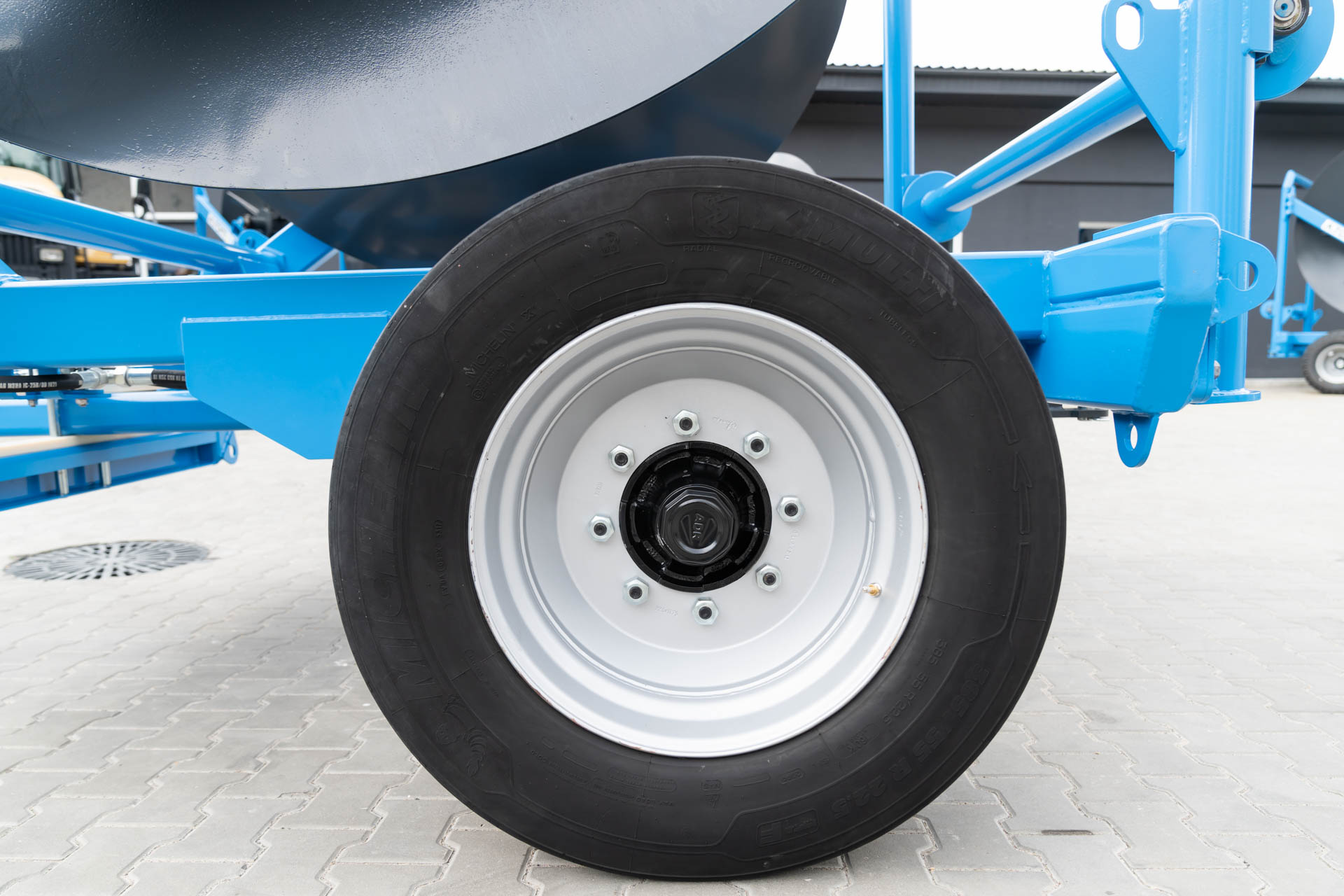 2. Springs for off-road movement stabilization
Design reliability. "A.TOM" uses heavy-duty axles and high-quality springs from the best European manufacturers, the frame and body are made of structural steel grades 09G2S and S355 J2. Tires with large diameters ensure smooth field movement even in the toughest conditions.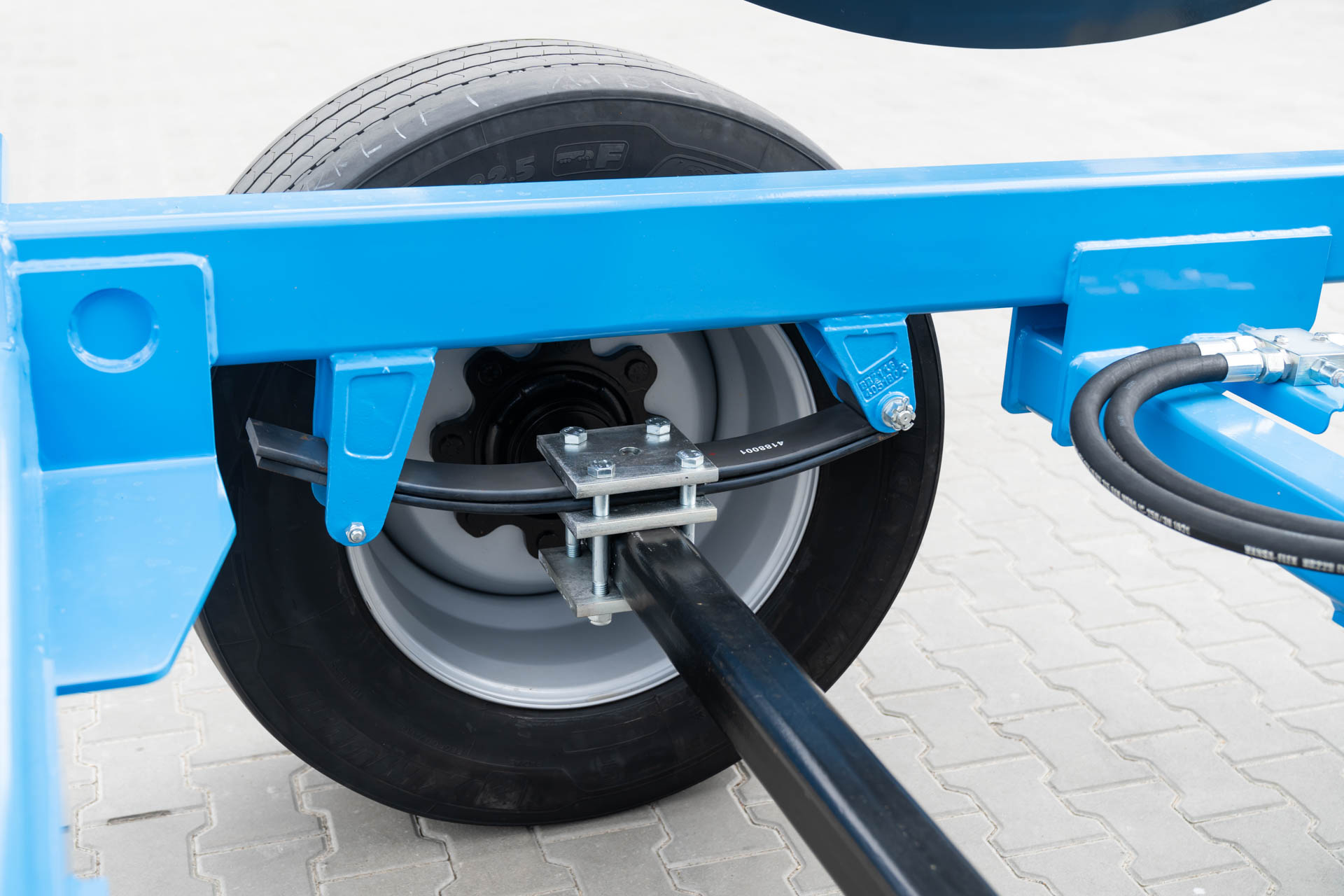 3. Gerotor hydraulic motor "Danfoss" (Denmark)
Such a device helps to increase the efficiency of rolling up and rolling down lay flat hoses, functioning even at low speeds.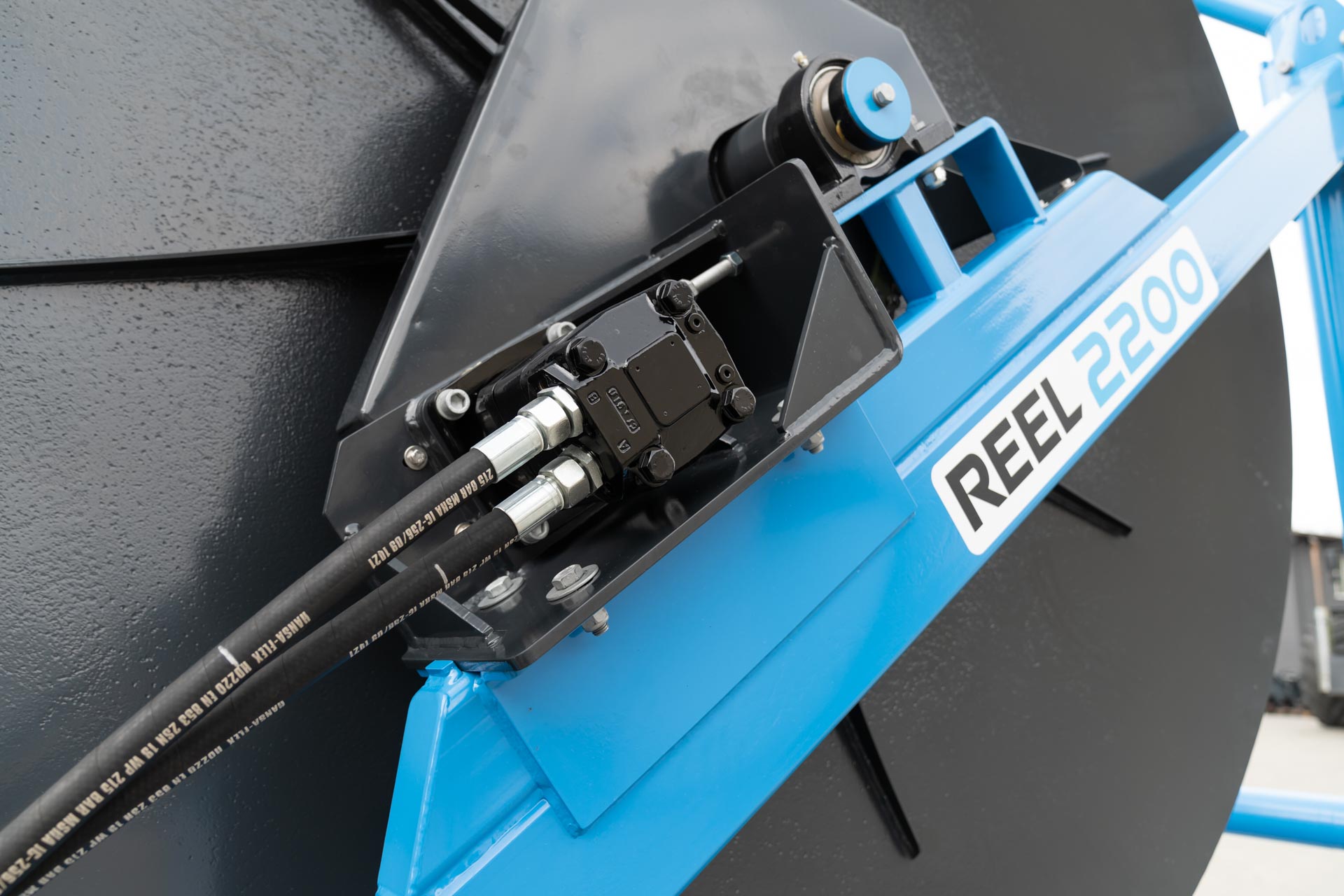 4. Hydraulic hoses «Hansa-Flex» (Germany)
3. Hydraulic hoses. The efficiency of the hydraulic system is ensured by high-quality hydraulic hoses from the world's leading manufacturer - «Hansa-Flex» (Germany).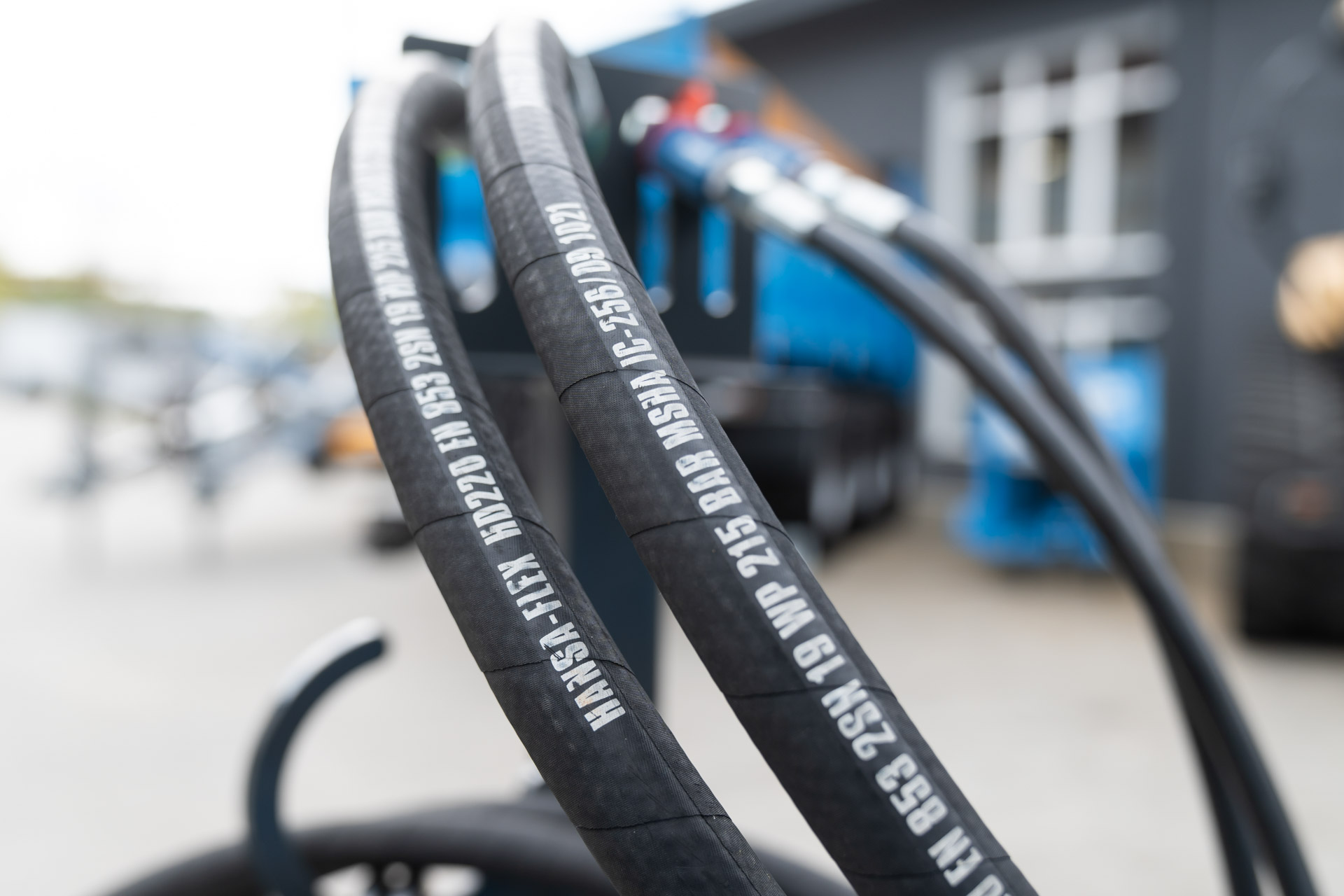 5. Two-row chain
The connection of the hydraulic motor with the shaft of the reel drum through a double-row chain. This is necessary to ensure high traction performance at maximum roll-up load.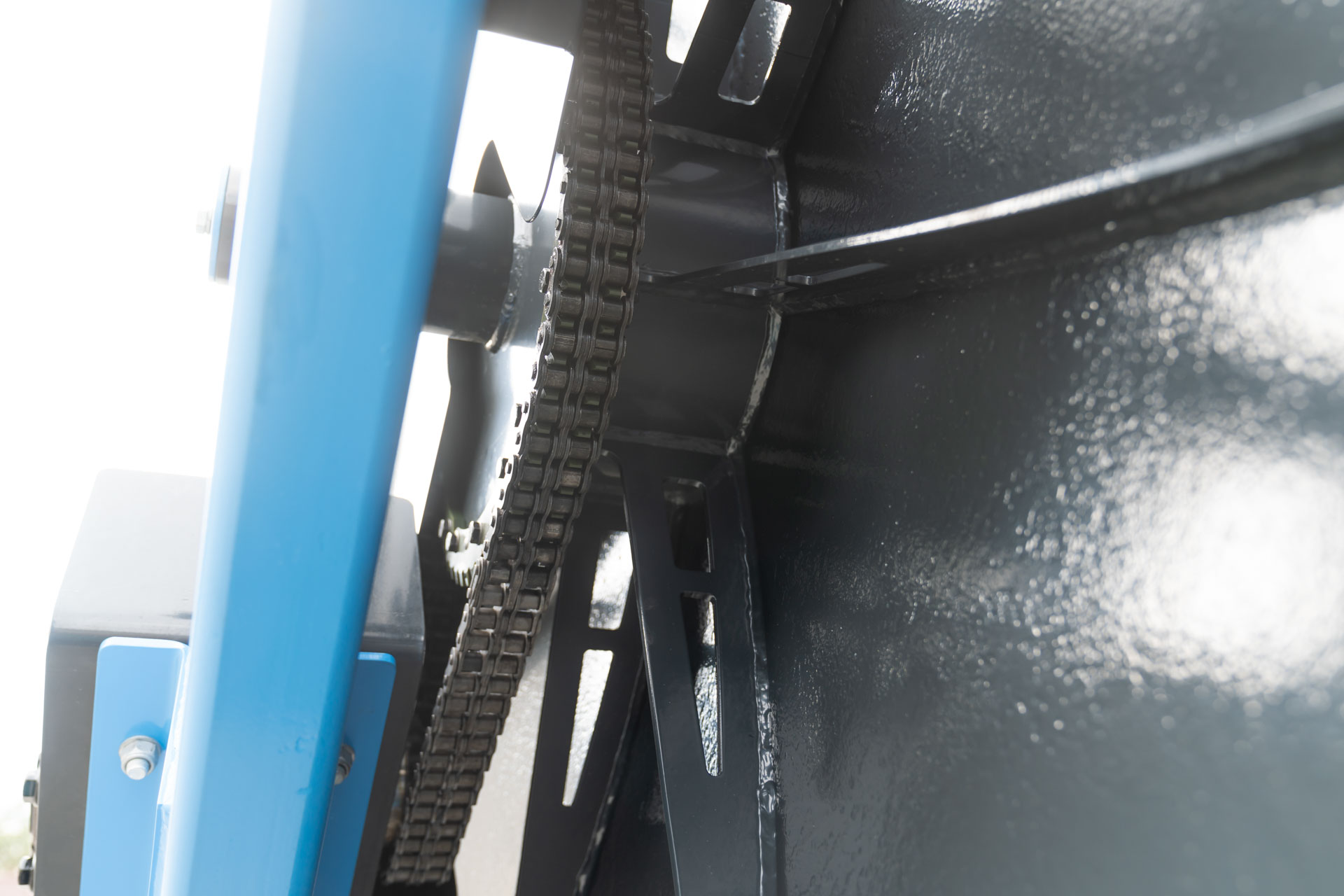 6. Tension roller
This design feature is responsible for the tight tension of the hoses during the winding process and helps to squeeze out the remaining manure. The rear roller prevents damage to the couplings, ensuring smooth and safe unwinding.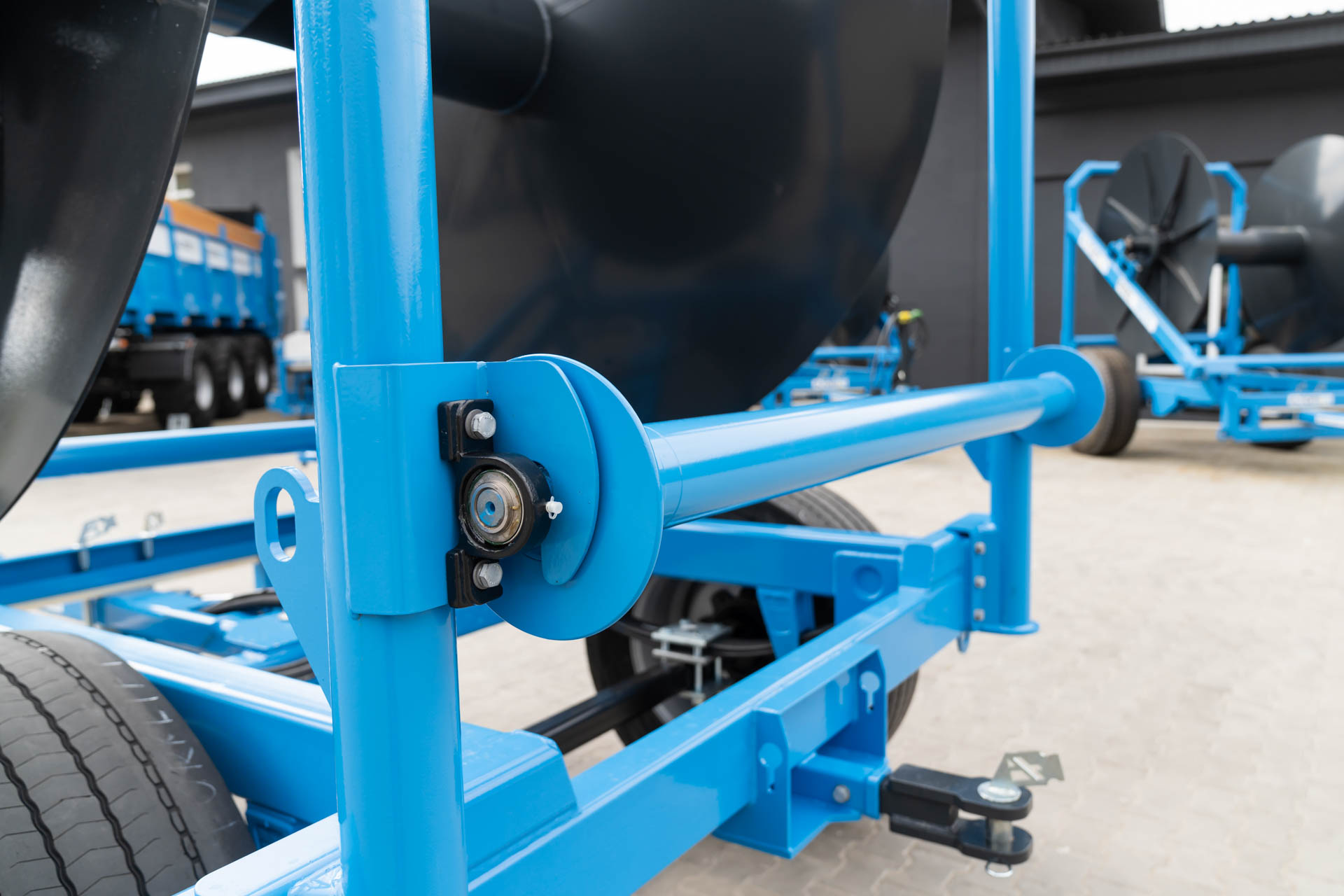 7. Safety valve
A safety valve that prevents hydraulic shock in the system during the forced termination of the coil rotation.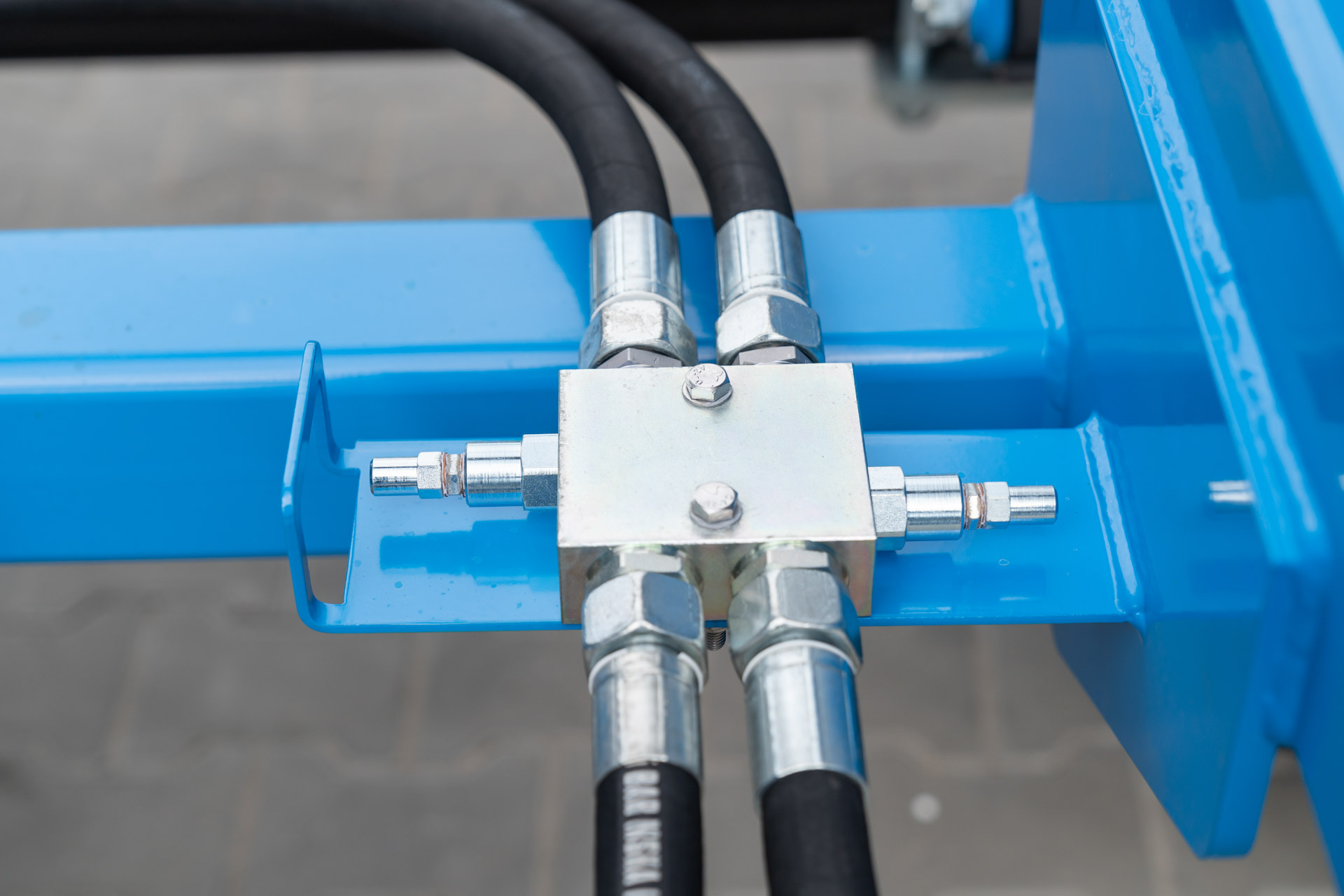 8. Possibility to change the position of the coupling angle relative to the longitudinal axis of the tractor and hose reel
The hydraulic cylinder helps to change the position of the hitch angle in relation to the longitudinal axis of the tractor and the hose reel. It controls the uniform roll-up of lay-flat hoses both in front and behind the unit body.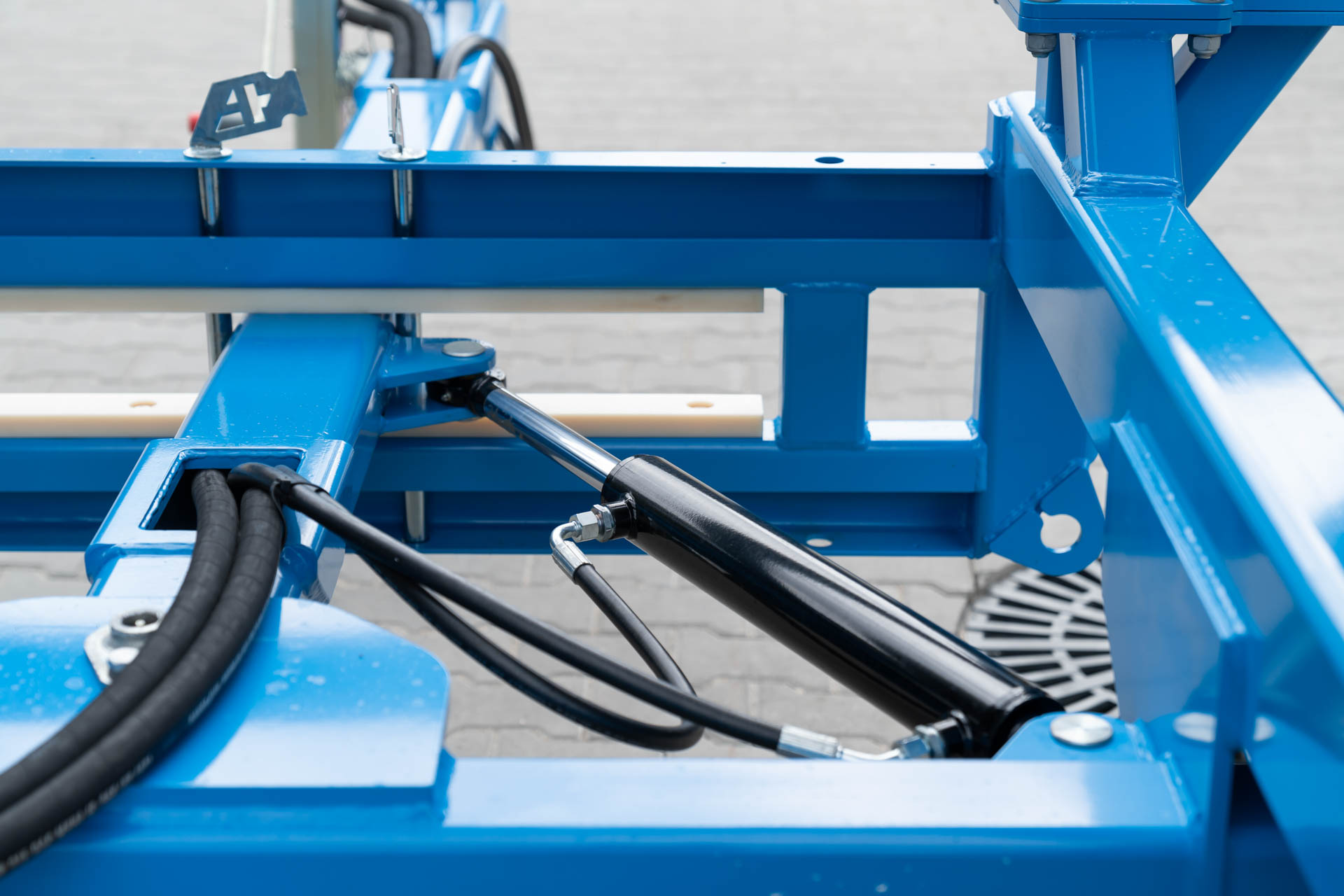 9. Simol Jack (Italy)
Robust and durable Simol jacks, for the convenient and safe operation of the hose reel.