Number: 136 / Catalog number 287
Compatibility:

Description:
Compost turner - А.ТОМ 3300 (Ukraine). Width — 4707 mm. Height — 1863 mm. Length — 5823 mm.
Main characteristics
Compost turner - А.ТОМ 3300
Max. windrow width
3.3 m
Max. windrow height
1.8 m
Width
4707 mm
Height
1863 mm
Length
5823 mm
Weight
6750 kg
Required power
120 h.p.
Сapacity
1200 m

³

/h
Operation speed
0.3-0.4 km/h
More information
1. Heavy-duty design
The trapezoidal frame of the compost turner is made of high-quality structural steel S355 J2 and powder polymer coating.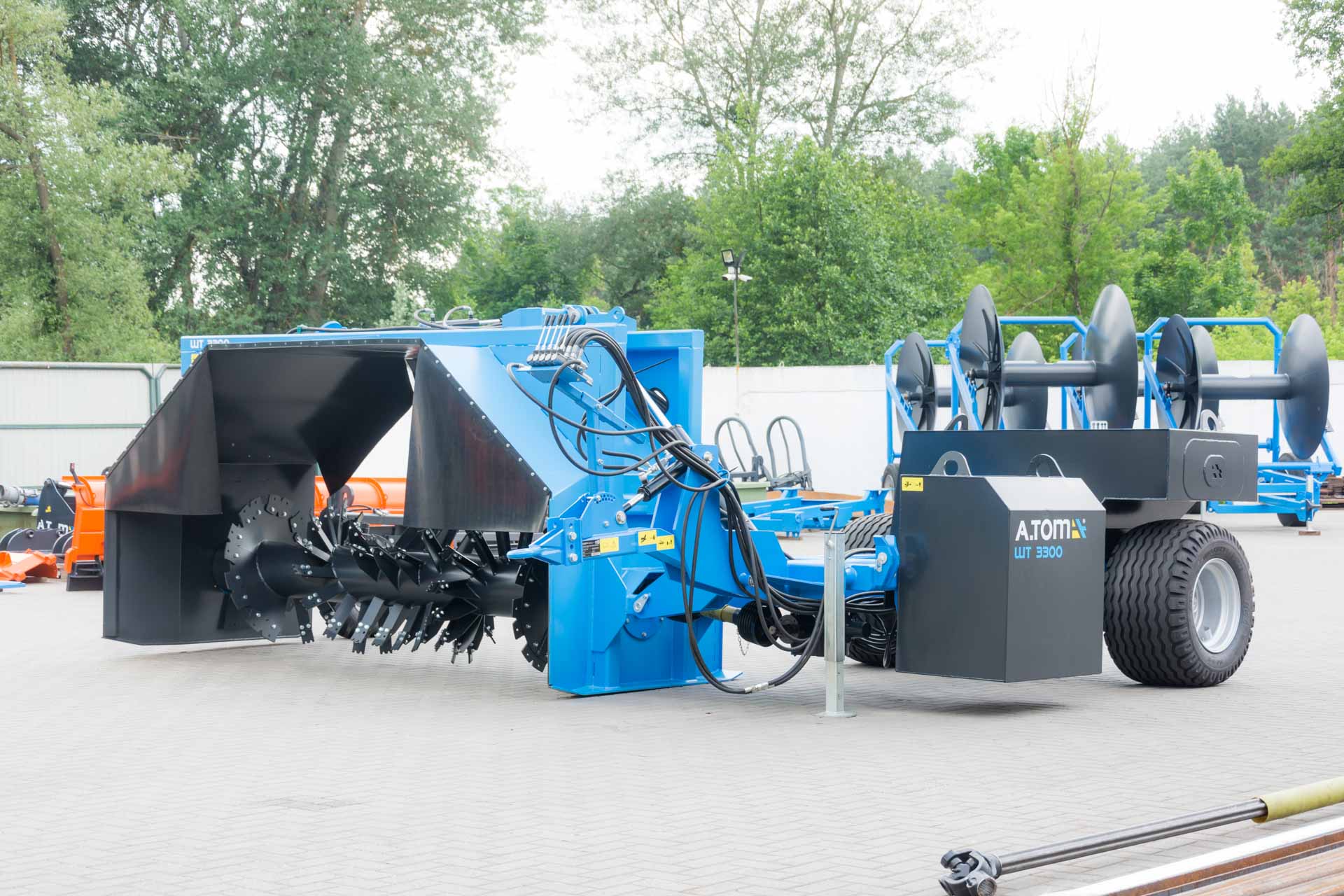 2. "ADR" / "TVZ" axis (Italy)
Rather prompt and easy shifting the equipment from working into transport position is one of the advantages of A.TOM compost turners. Compost turner has transport wheels for moving between manure storage facilities, as well as between farms located at a certain distance. The possibility of movement in off-road conditions is ensured by the use of high-quality and durable axles from one of the best Italian manufacturers - ADR or TVZ.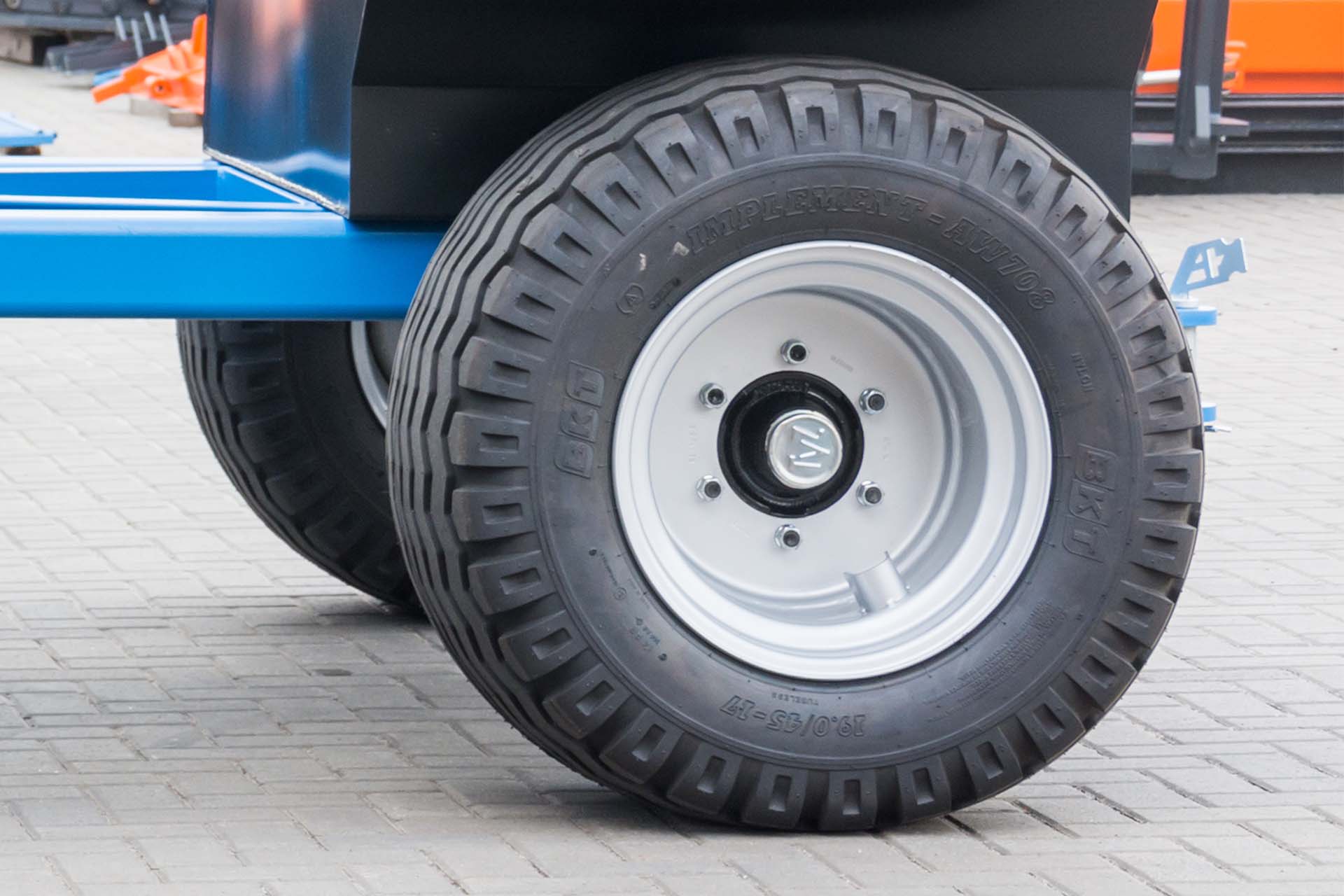 3. Trailer with a counterweight
A trailer with a counterweight is designed for efficient and safe movement of the equipment.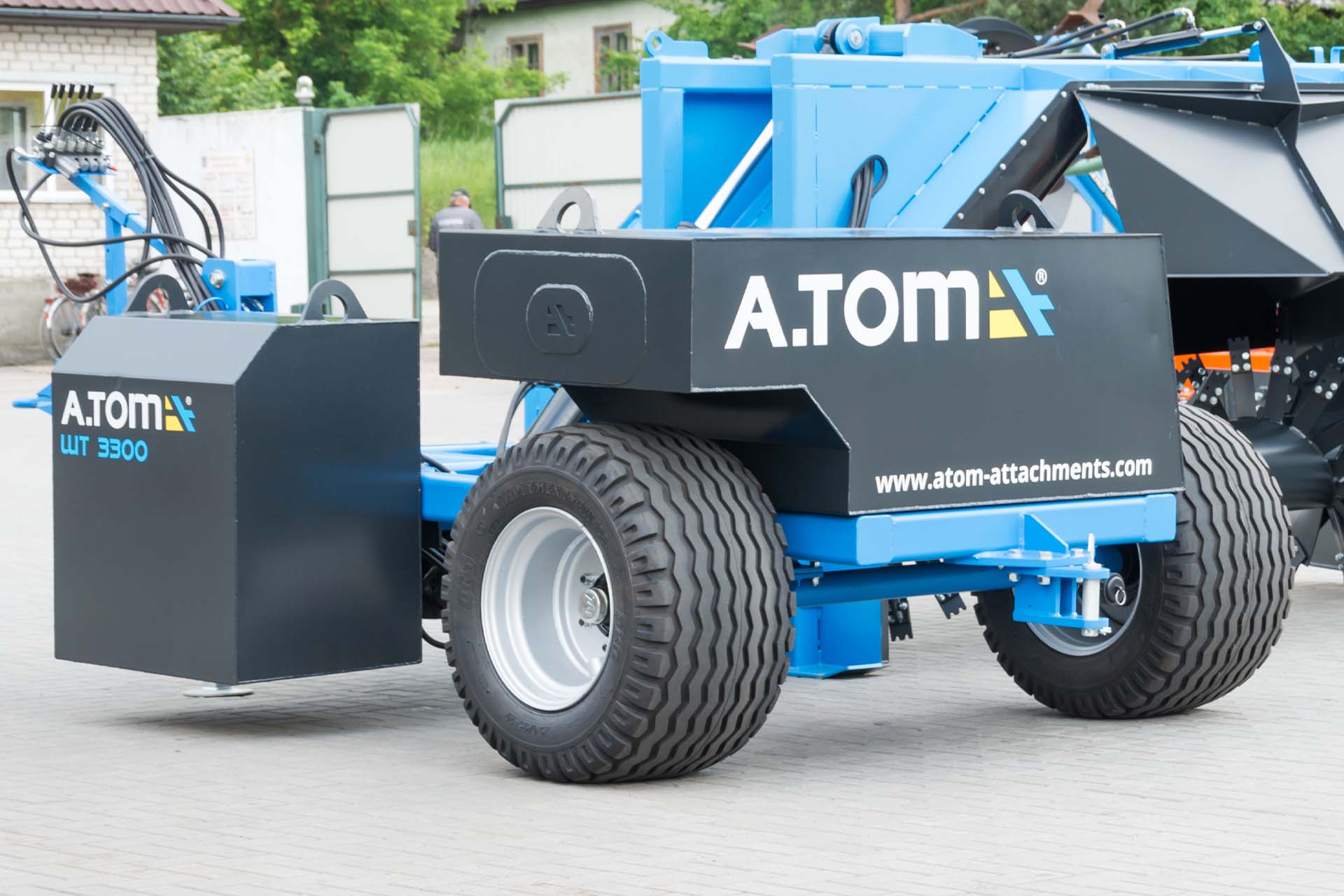 4. Heavy-duty drum
Compost turner is designed to process any type of raw material: both materials of plant origin and animal wastes. High-quality mixing of the material is achieved due to a heavy-duty drum and a special configuration of blades.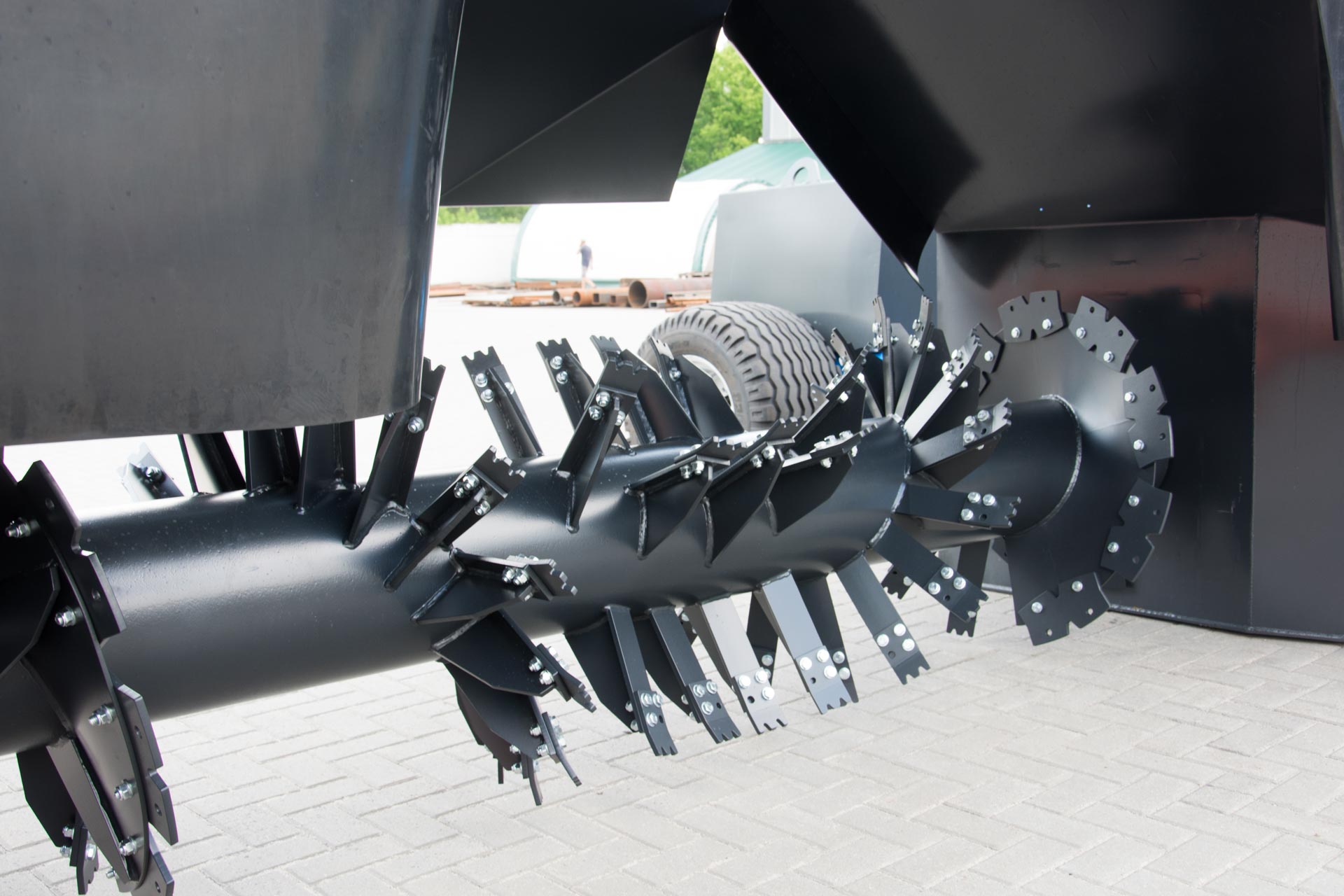 5. Wear-resistant blades "Hardox" (Sweden)
A set of wear-resistant blades is made of Hardox heavy-duty steel as the drum with blades designated for work in the aggressive environment.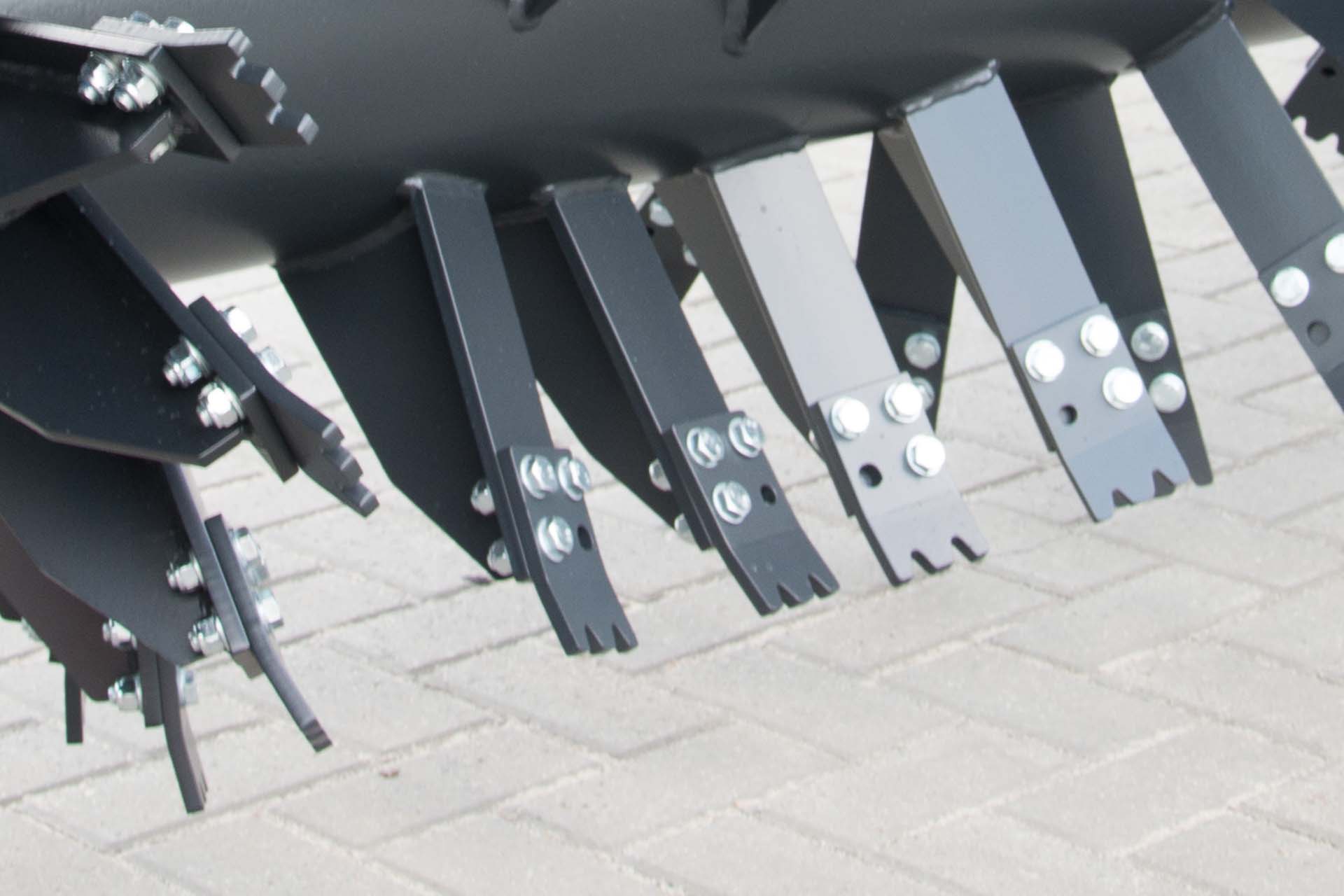 6. Metal deflector with hydraulic adjustment
The deflector that is located in the rear part of the frame performs two functions: it forms a windrow of a trapezoidal shape and protects against stones or pieces of compostable raw materials.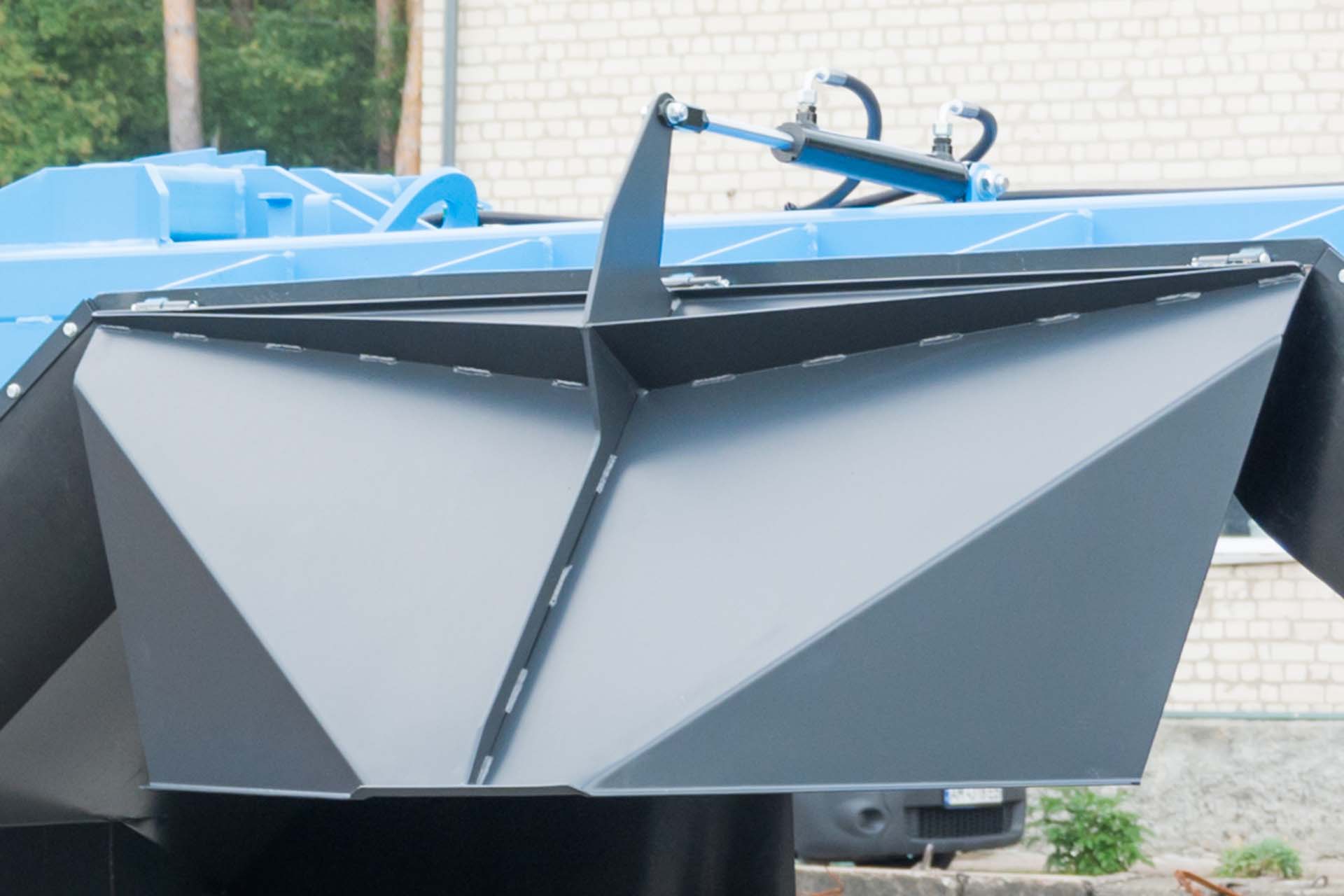 7. Protective rubber deflectors
Special rubber deflectors are located in the front and the back of the frame and protects against stones or pieces of compostable raw material.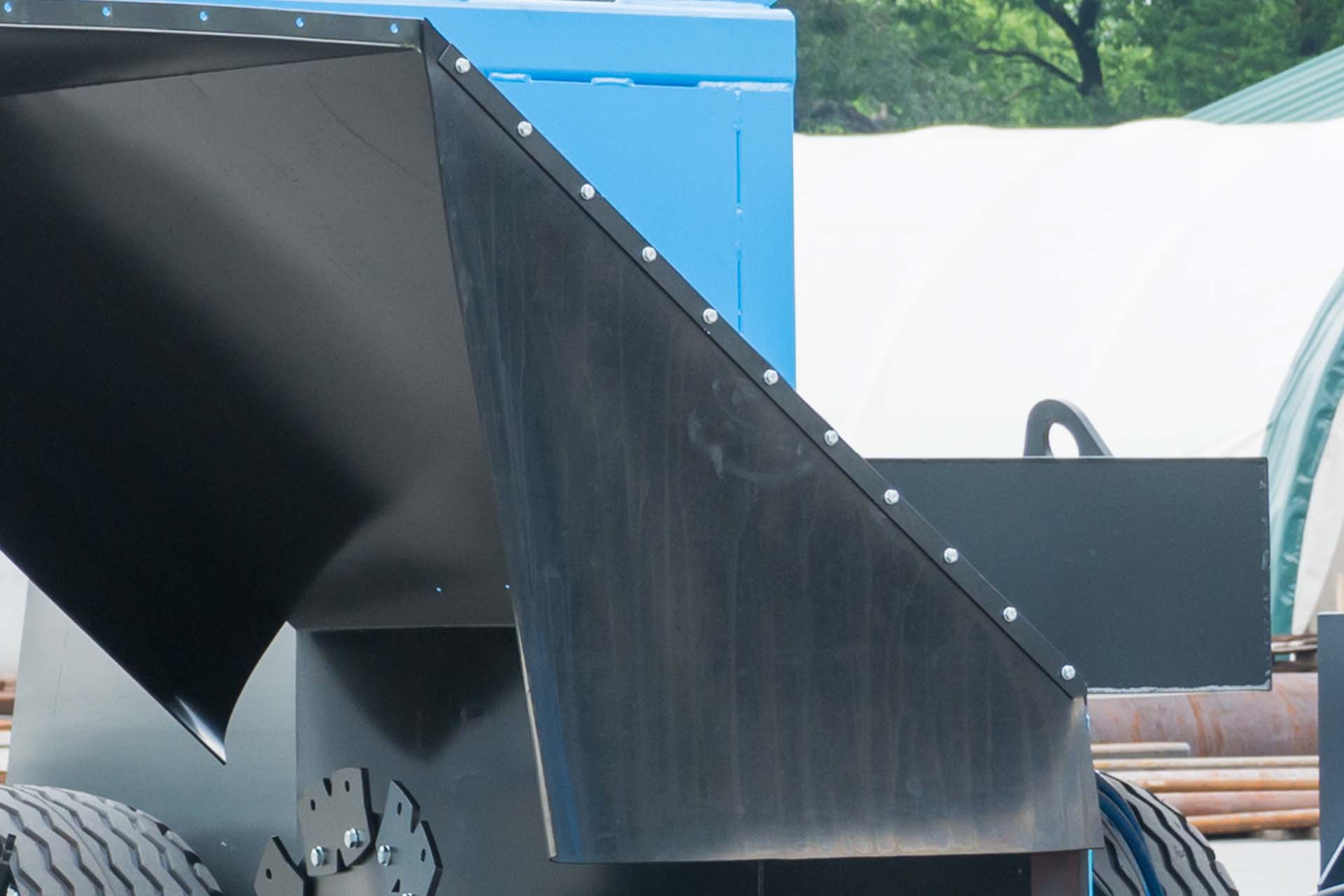 8. Gear-box "Bondioli&Pavesi" (Italy)
Heavy-duty gearbox from "Bondioli&Pavesi" - an Italian developer and manufacturer of components and power transmission mechanisms for industrial and agricultural machines. Provides high productivity and efficient mixing of raw materials (up to 40,000 m3 per year).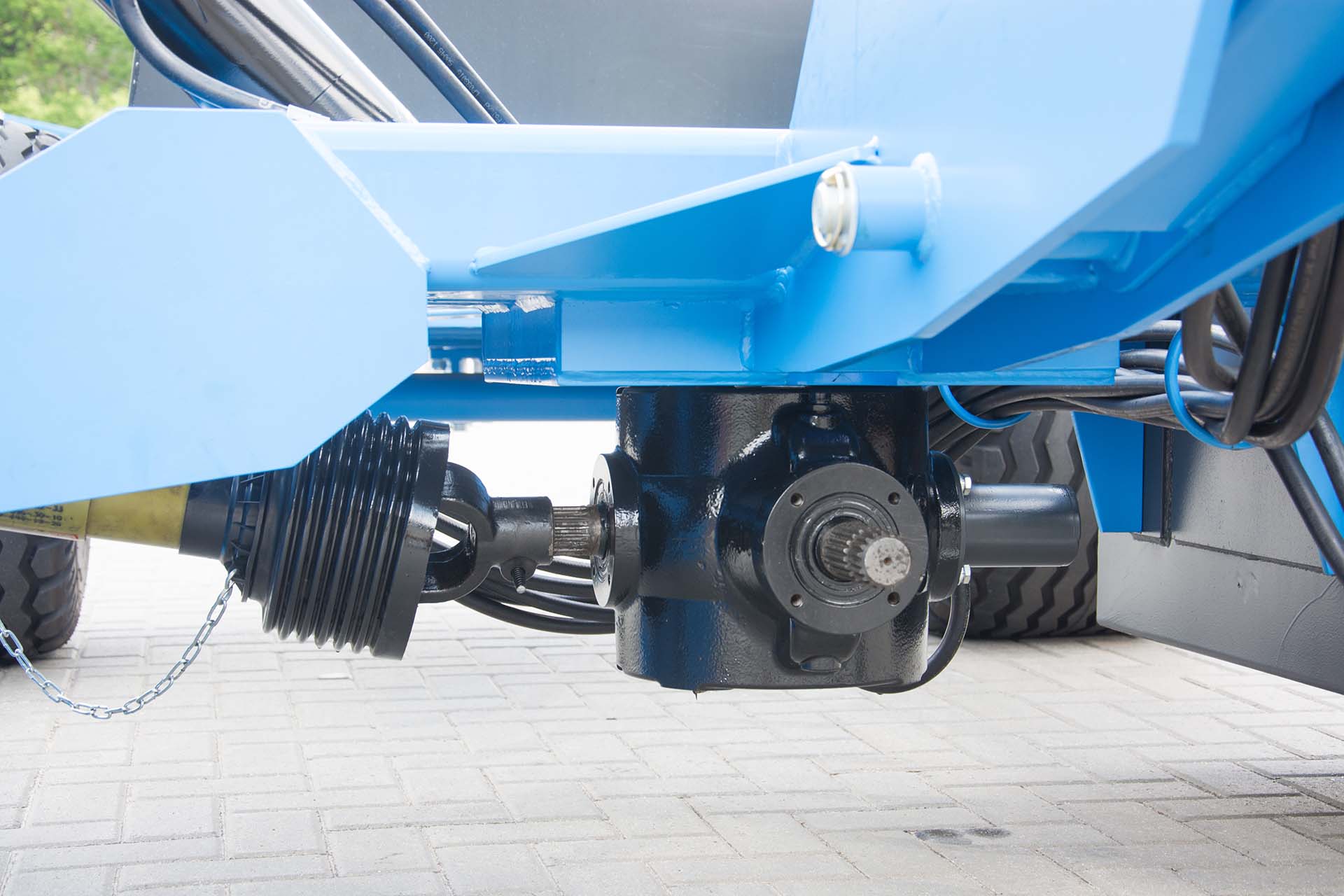 9. Cardan shafts "Bondioli & Pavesi" (Italy)
In order to provide trouble-free operation of the compost turner in severe environment and designated for work being installed at certain precise angles we use cardan shafts of earlier mentioned above well-known Italian brand "Bondioli&Pavesi".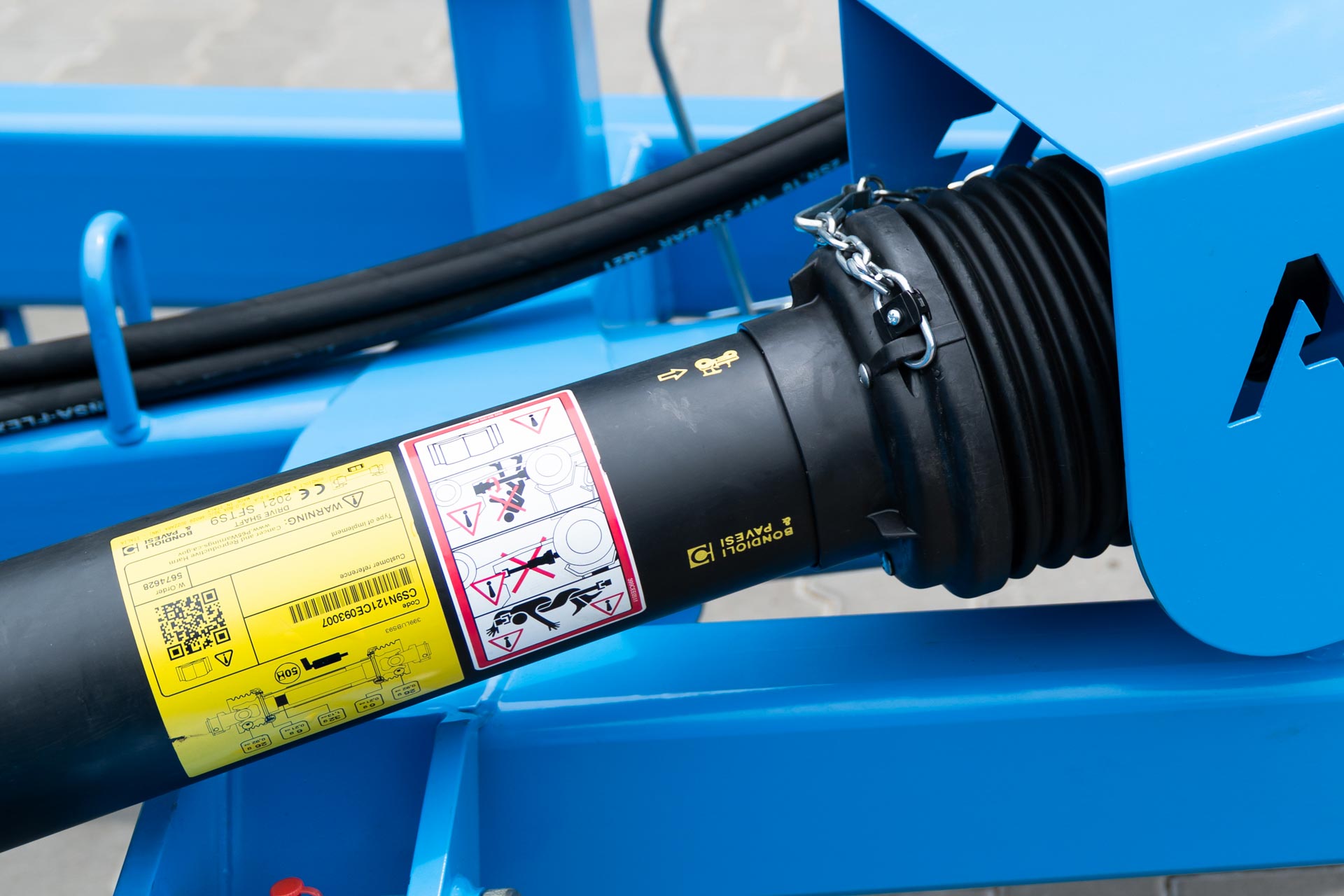 10. "Timken" bearings (USA)
Special ball bearings in spherical housings are used in the design of the turner's drum. All models of compost turners are equipped with high-quality bearings from one of the best manufacturers in the world - the American company "Timken".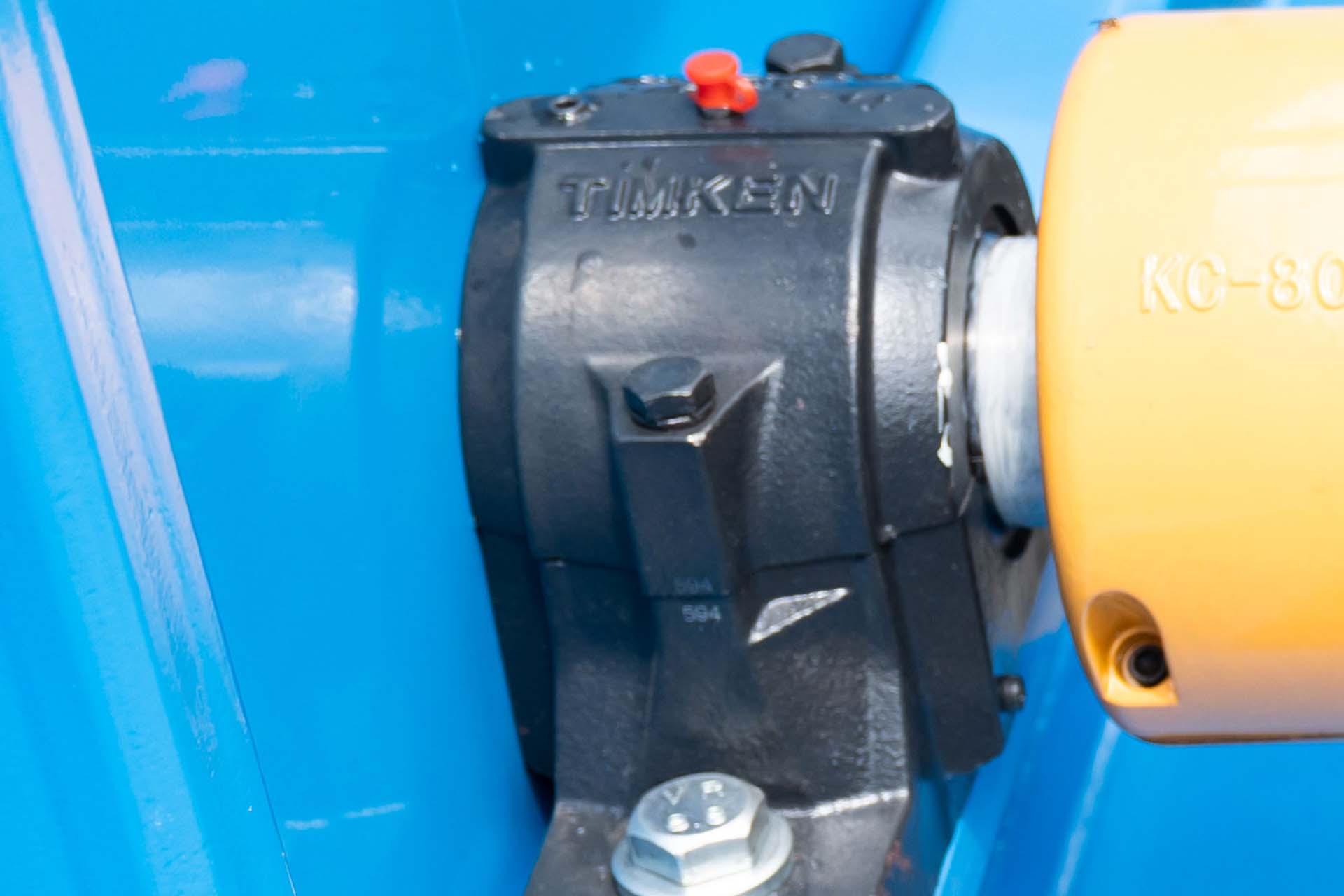 11. Heavy-duty hydraulic cylinder
A heavy-duty hydraulic cylinder with a strong pin is used to lift up and put down the turner's trapezoidal frame.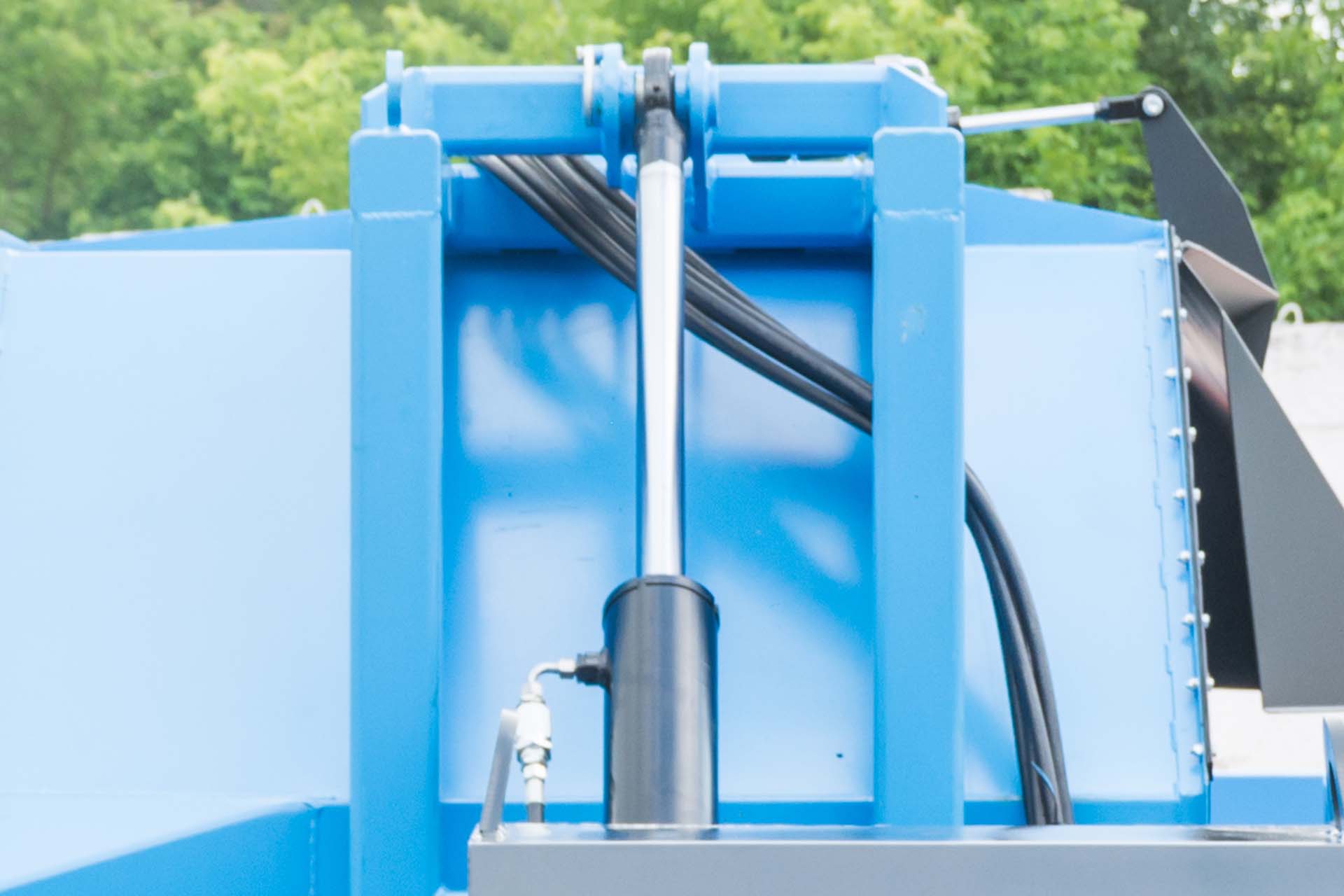 12. Hydraulic hoses "Gates" (Germany)
The functions of the compost turner directly depend on the reliable and efficient operation of the hydraulic system. That's why we have chosen reliable hydraulic hoses from Europe's leading manufacturer of power transmission and power hydraulic appliances and systems.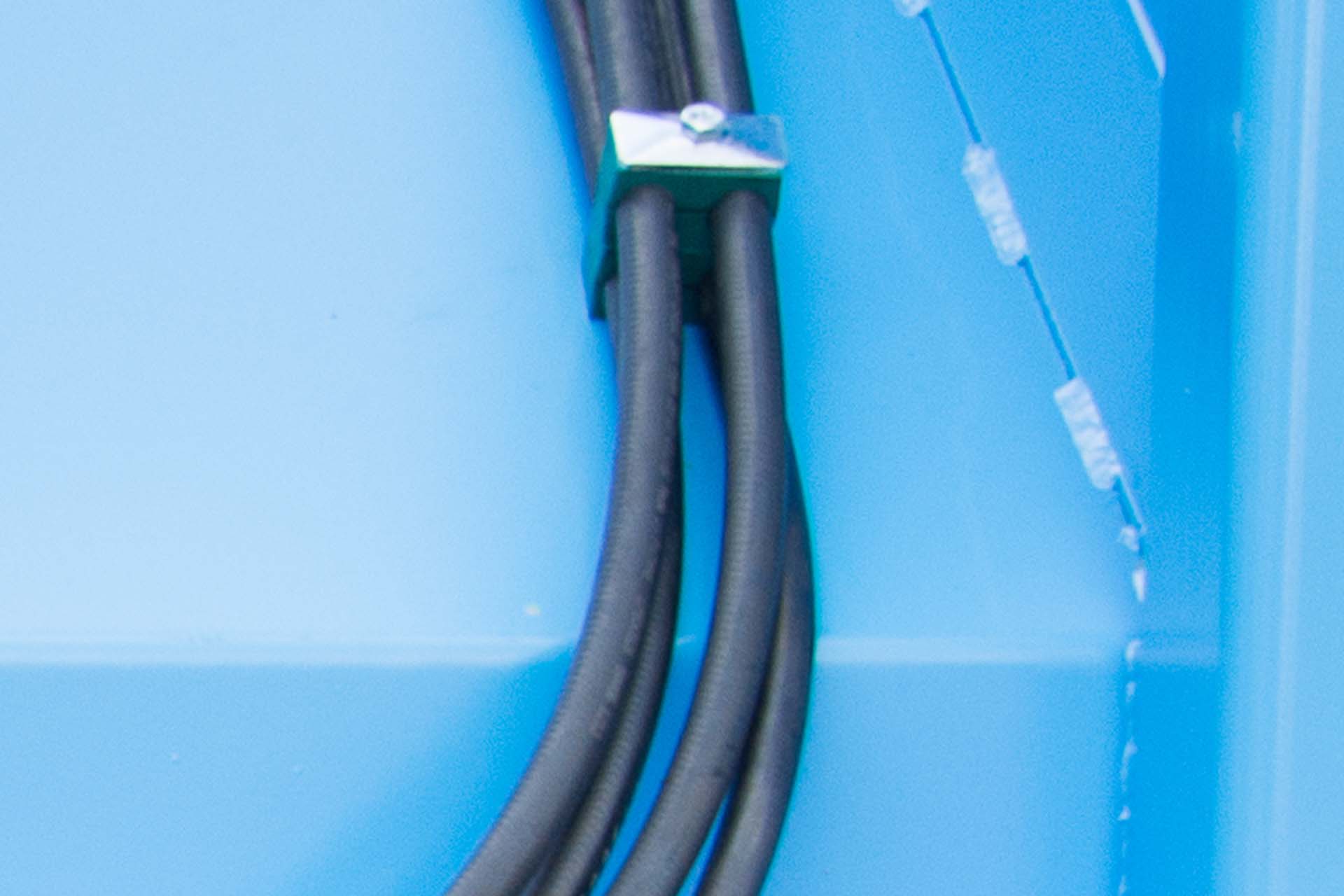 13. Hydraulic system control panel
Remote control with mechanical control levers located on a special stand designed for efficient control of the compost turner's hydraulic system.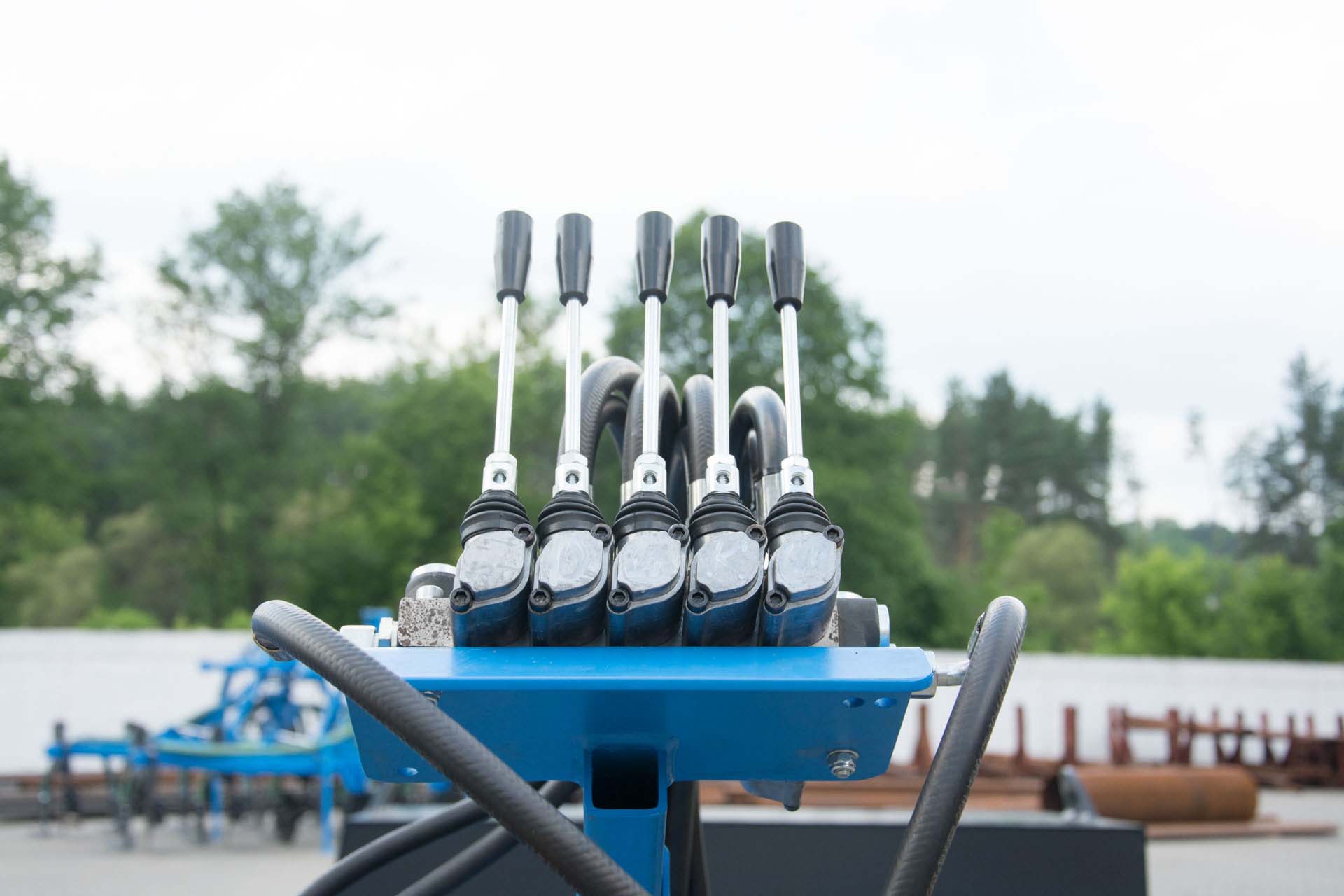 14. Hydraulic adjustment of the drawbar with a coupling hitch
The compost turner is easily and quickly aggregated with the tractor by means of hydraulic height adjustment of the drawbar location with a coupling device.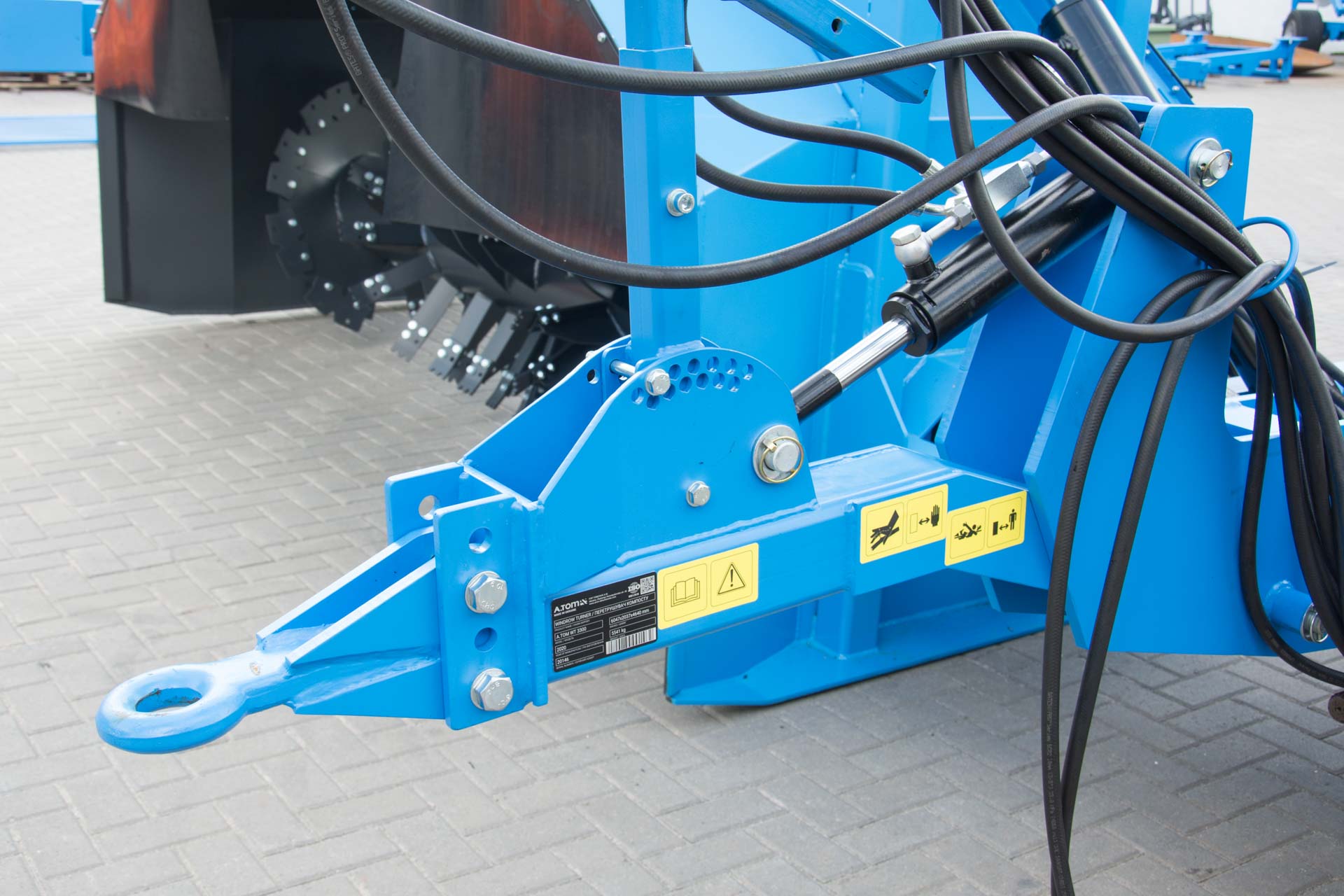 15. Hydraulic control of the support wheel rotation speed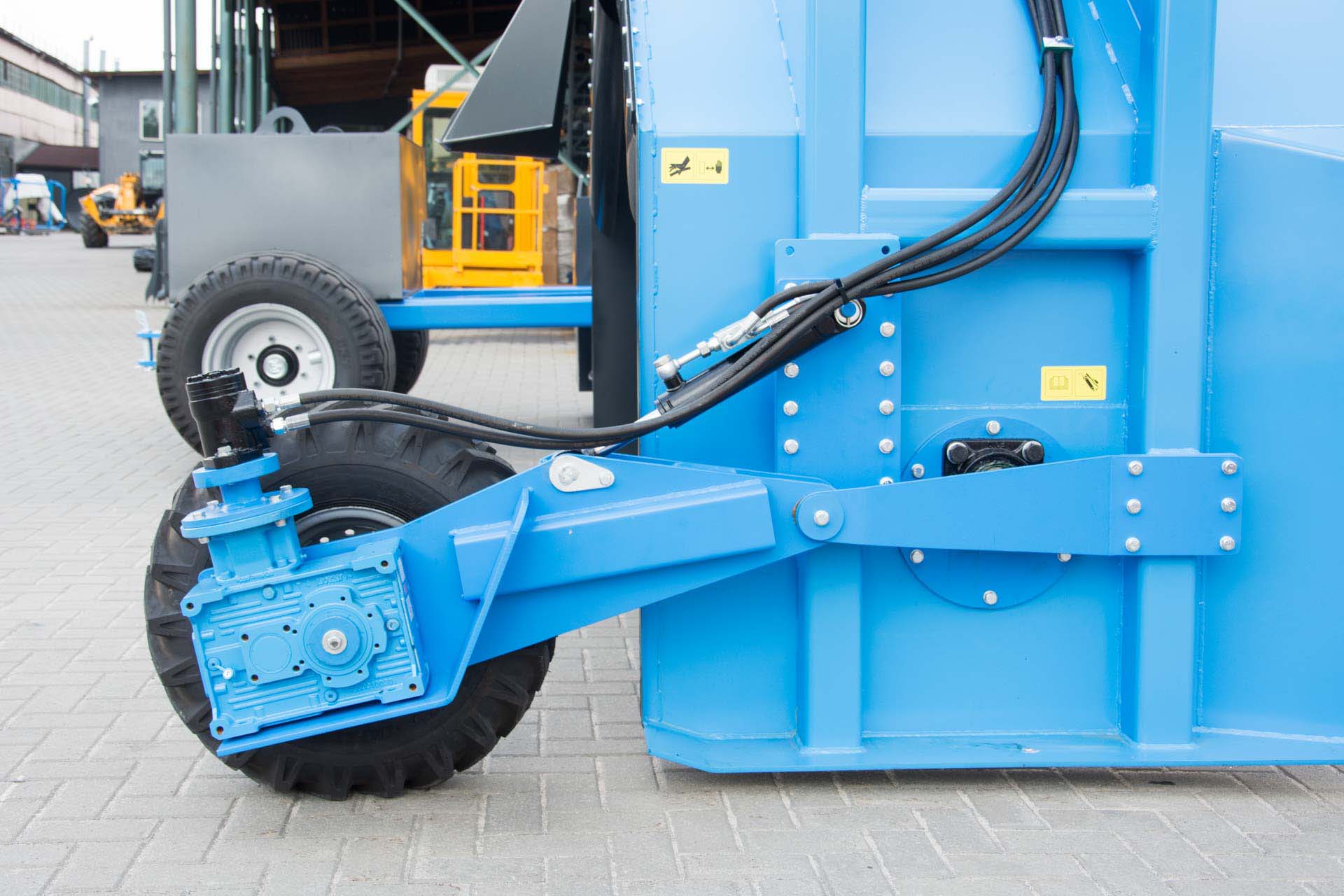 16. "Simol" jack (Italy)
Reliable and durable European-made jacks for the convenient and safe operation of the compost turner. It provides lifting and holding the equipment at a certain height for attaching to the tractor, as well as for fixing it in a stable position after work is completed.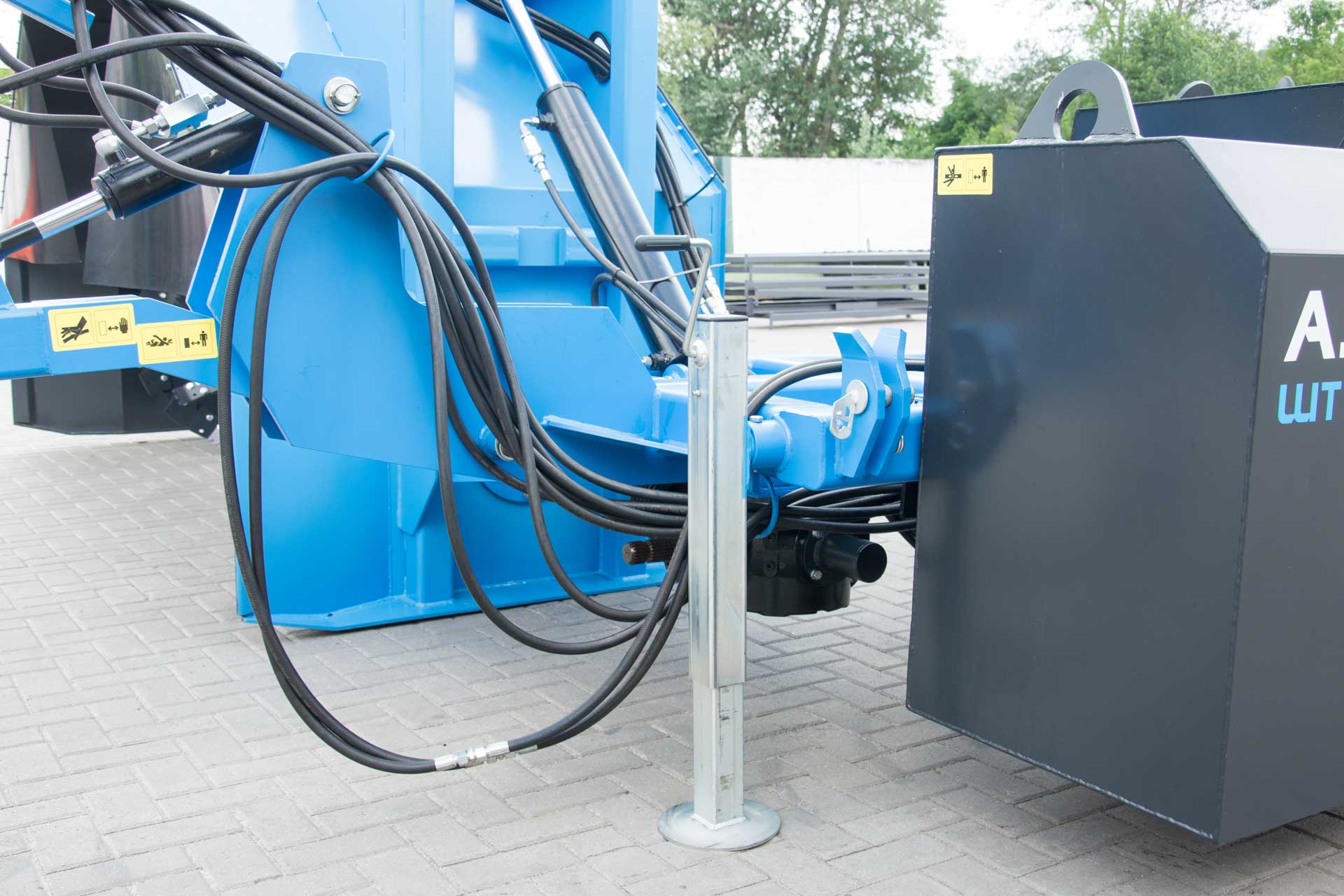 17. Mounting loops
Mounting loops are designed for the convenient loading and unloading of the compost turner.