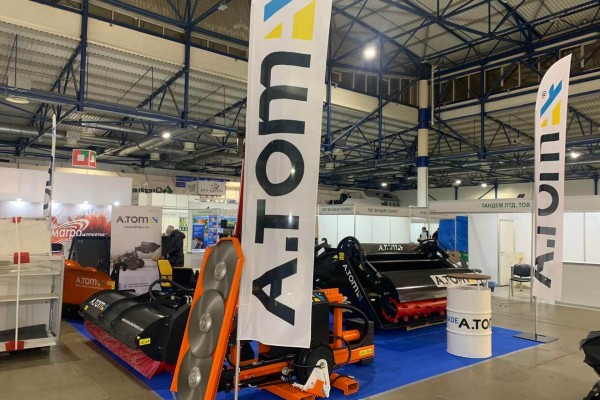 Стаття
2021-02-18
Every year, A.TOM factory demonstrates the latest technological innovations for agriculture and forestry, construction, equipment for waste processing, machinery for the mining and utilities sector. This year, at AgroVesna 2021 exhibition in Kyiv on February 16-18, A.TOM trademark presented several new modifications of attachment: mounted circular saw, silage cutter, and mixer bucket. Also, TM "A.TOM" presented a compost bucket, multifunctional bucket Evolution, compost turner, stump puller, and road sweeping brush.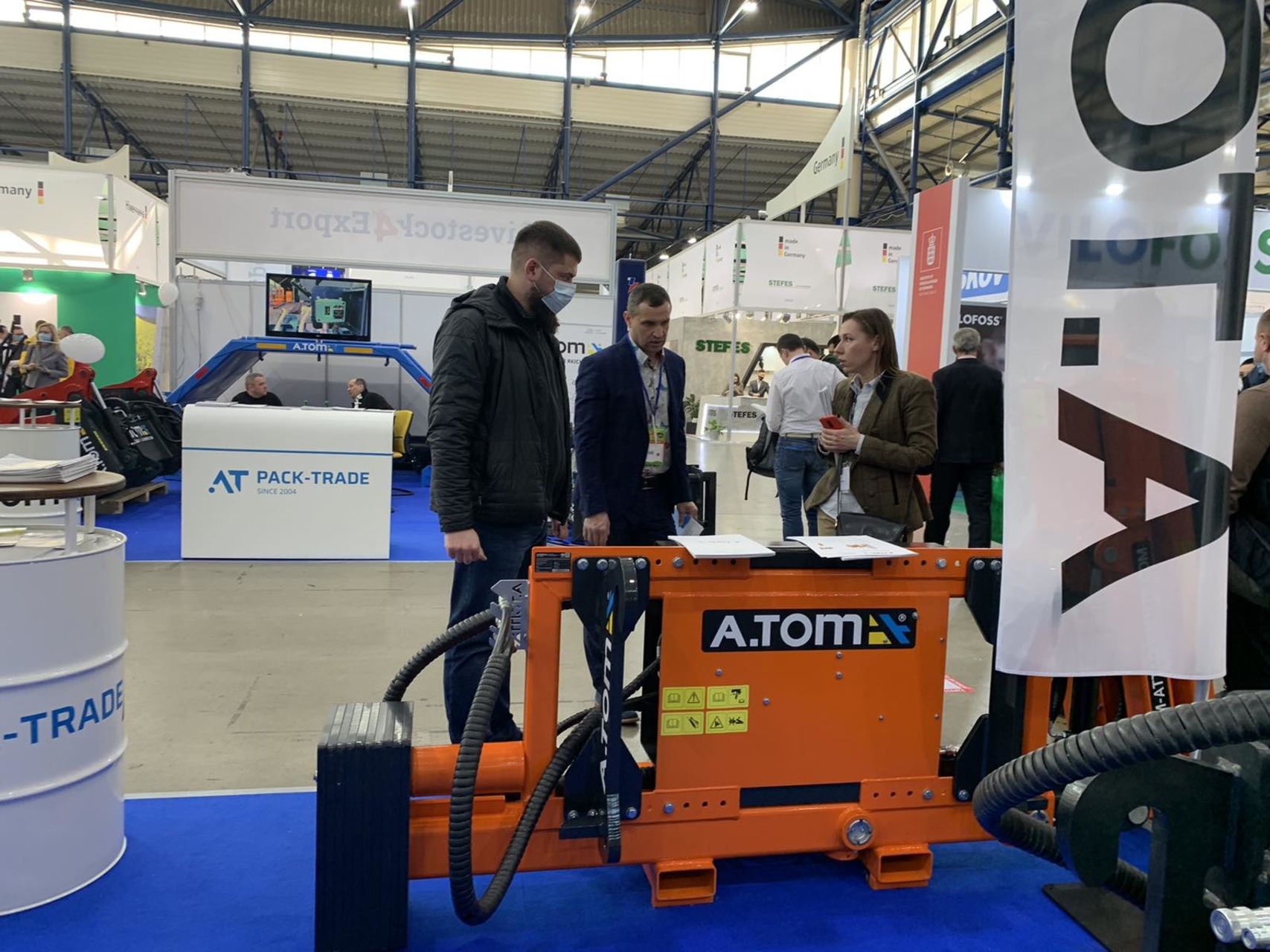 Silage cutter is a convenient solution for silage, haylage, straw, alfalfa, which allows making an optimal cut of feed preventing rotting processes. This attachment is interesting for farmers who want to optimize the feeding and minimize the percentage of spoiled silage. Silage grab bucket A.TOM is designed for the above-mentioned purposes and has already been tested in the Ukrainian realities.
Another improved model of attachment is a telescopic circular saw with a retractable cutting element. The advantage of such equipment is the ability to cut branches, crowns, trees, bushes from any position without the direct participation of the operator. Besides, such a saw has a better cutting ability.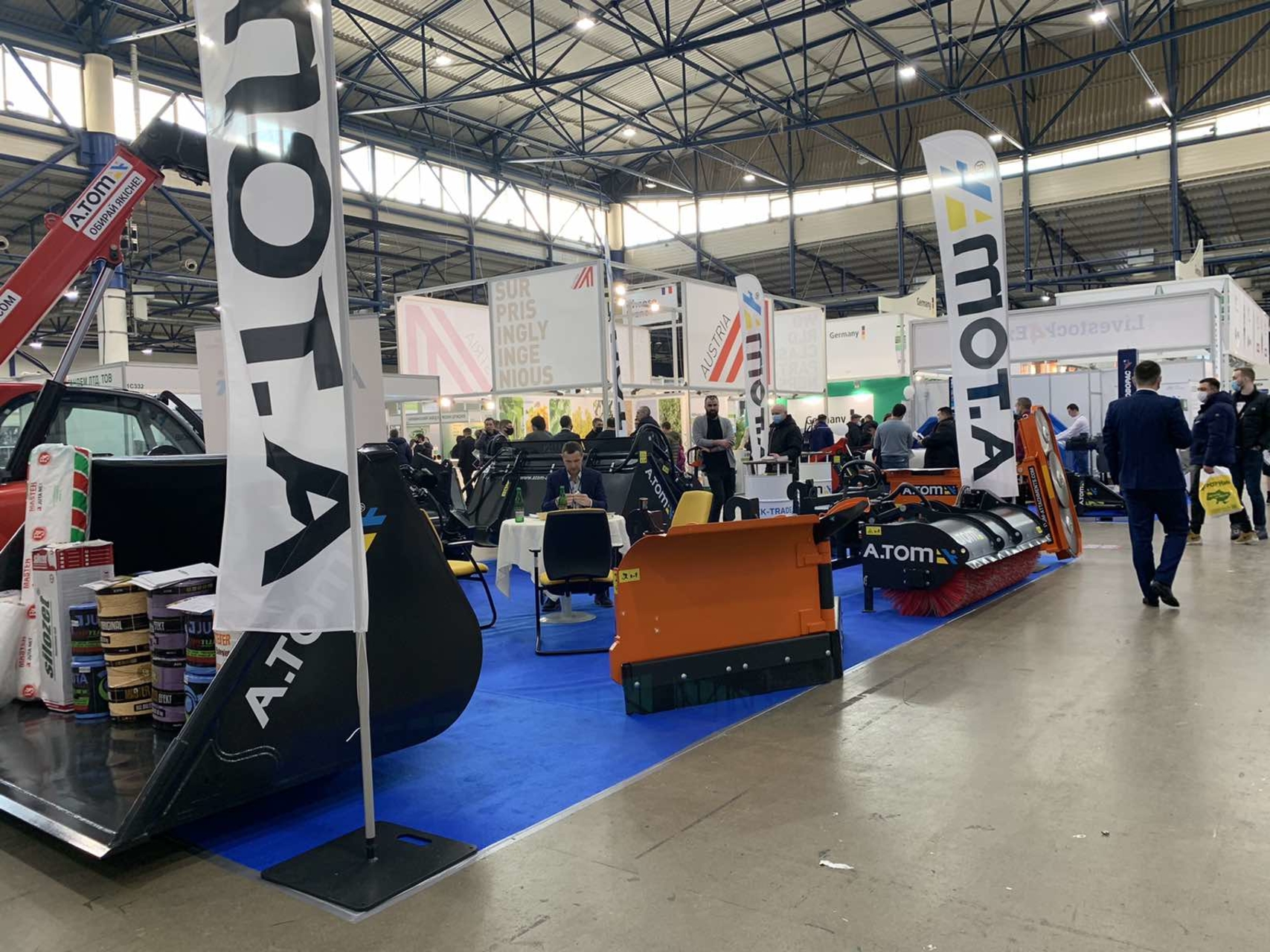 A mixer bucket is an attachment used for mixing building mixtures, fertilizers, feed, etc. If necessary, we can manufacture bucket adapters for any machine. Thus, the mixing bucket can be used in almost any field: construction, livestock, gardening, etc.
One of the hottest seasonal novelty is a 5-position snowplow.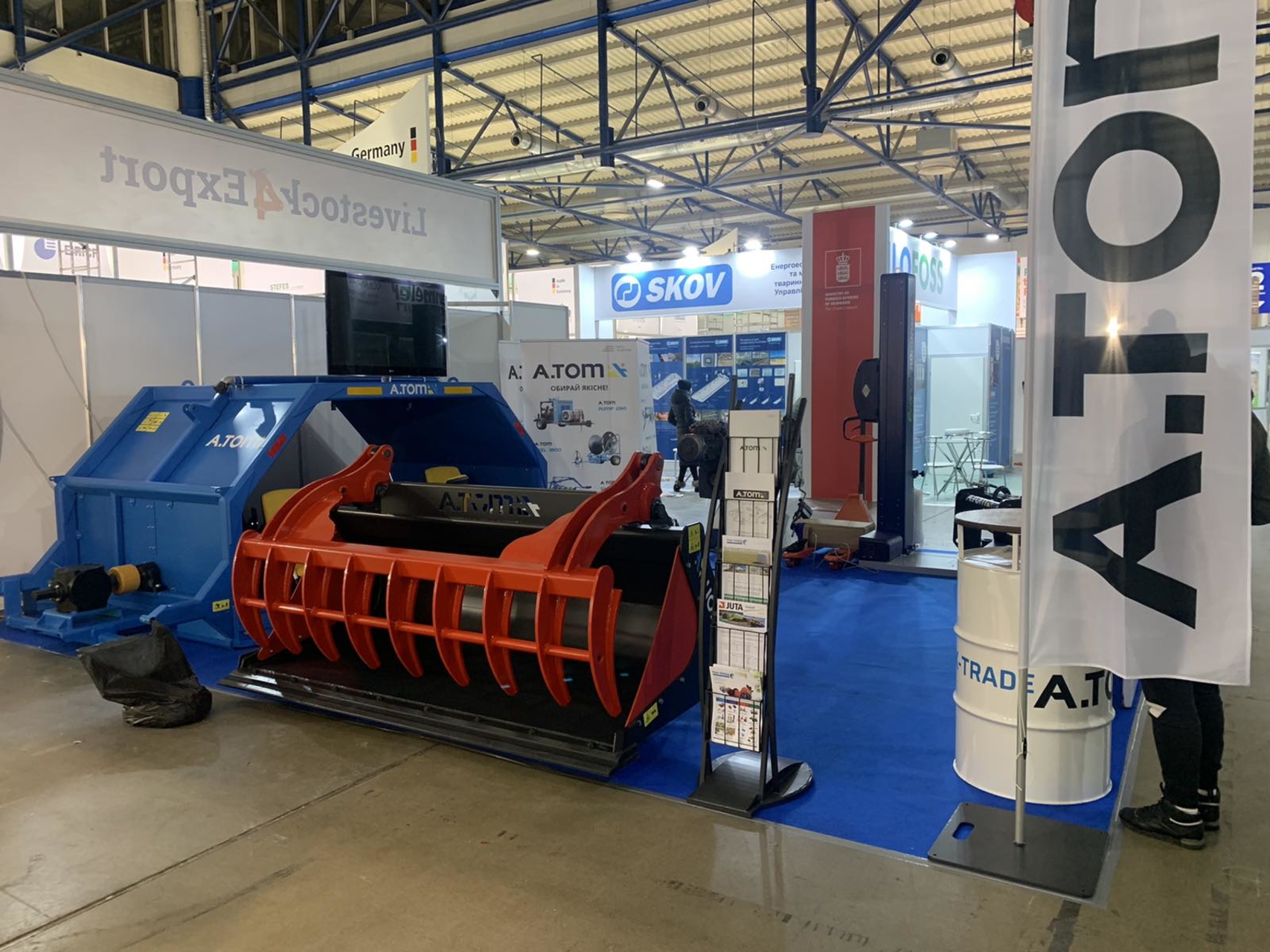 11th exhibition "AgroSpring 2021" has become a platform for three thematic areas:
Fruit. Vegetables. Logistics. Systemic exhibition project of industrial gardening, vegetable growing, and viticulture.
Grain technologies. Exhibition of innovations in the field of grain farming in the format of a business program, including forums, conferences, master classes, seminars.
Agro Animal Show. An international exhibition in a business format about the latest innovations in technology, feed production technologies, scientific and technical developments in the field of animal husbandry.
More than 250 enterprises took part in the event, among foreign expositions were Austrian, Danish, German, Dutch, and French companies.
This year AgroSpring has demonstrated that despite the coronavirus crisis, the Ukrainian agricultural sector promotes innovation.