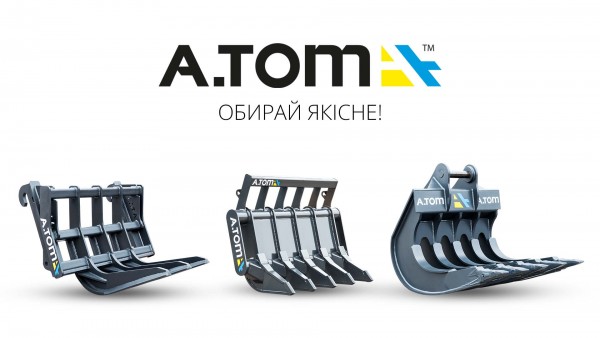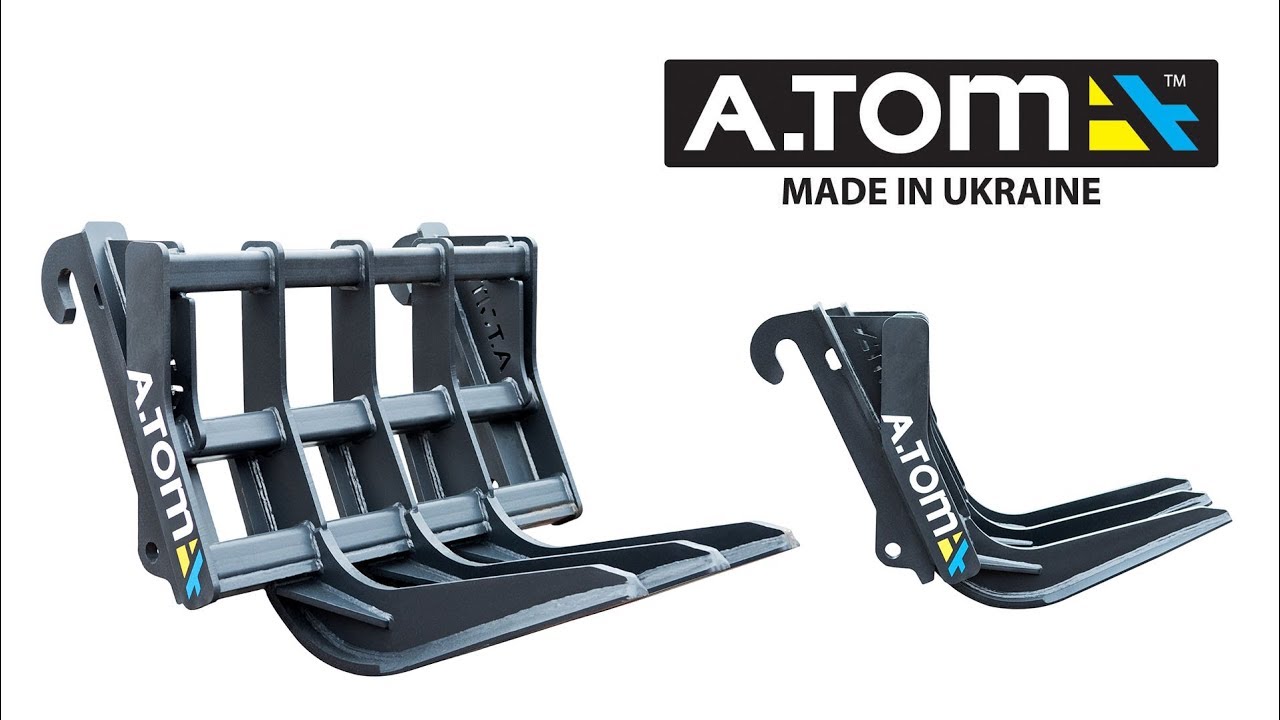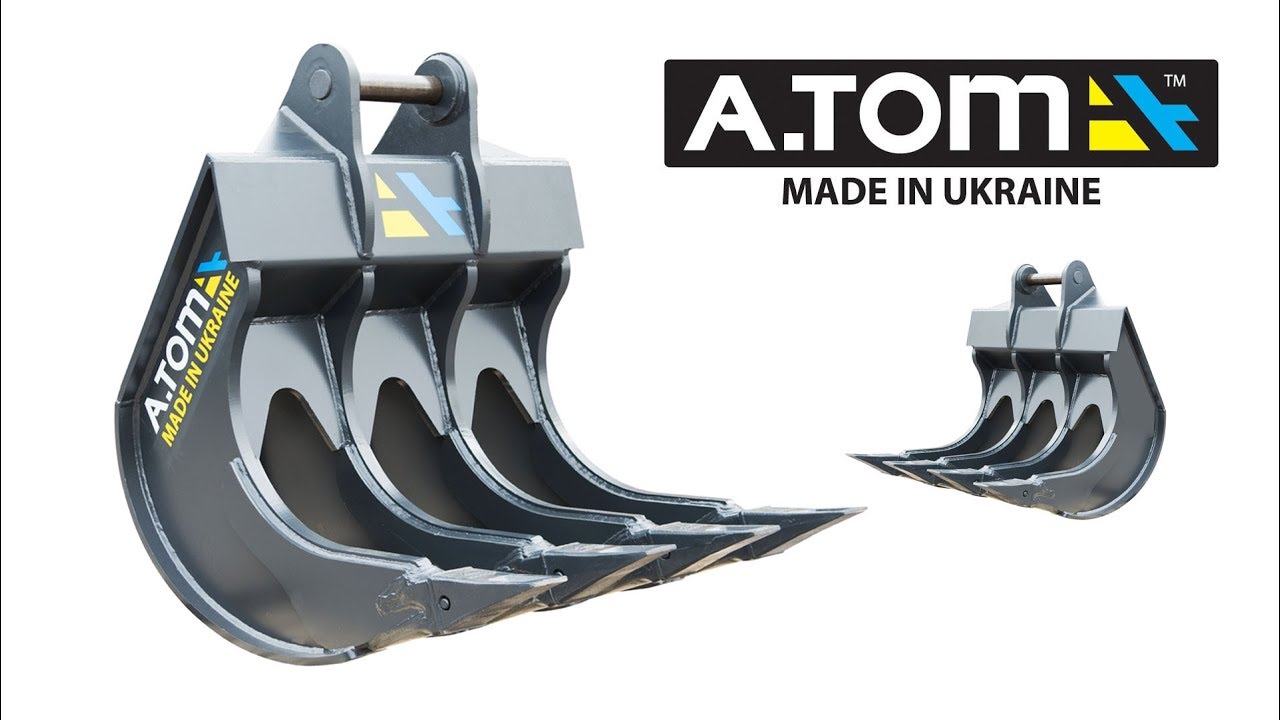 Стаття
2019-06-14
Preparing logging and construction sites, cleaning the areas for planting agricultural crops, often arise a problem with the removal of stumps, thick shrubs and large stones. In this case, you can use stump puller manufactured by A.TOM factory.
Distinctive features
Stump puller A.TOM is the attachment for loaders and has a design, with the special teeth made of wearproof and especially strong materials. The design of the attachment allows to dig out a stump or shrub, and to grab it, together with its roots, using the power of the loader.
Powerful teeth allows to work with a large stones, removing them from the site and moving them to the designated area. The design of connection allows to install it on the loader in a few minutes.
Exceptionally high quality
A.TOM products are fully certified according to all applicable state and international standards. Stump pullers are customized for work with the equipment of well-known world brands. Therefore, it can be used as a lifter on the loader JCB, Manitou and other manufacturers of similar machinery.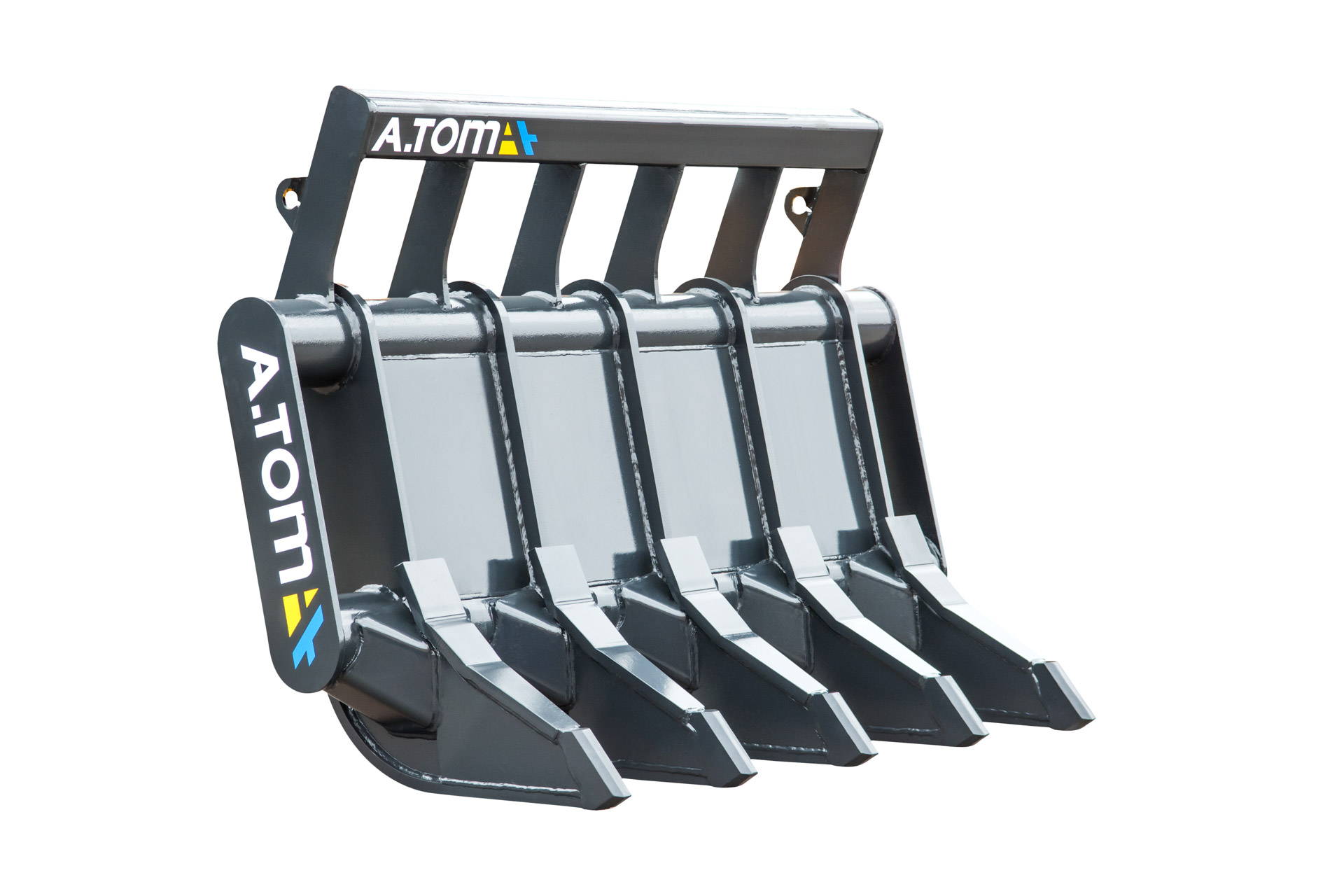 Stump puller for front loader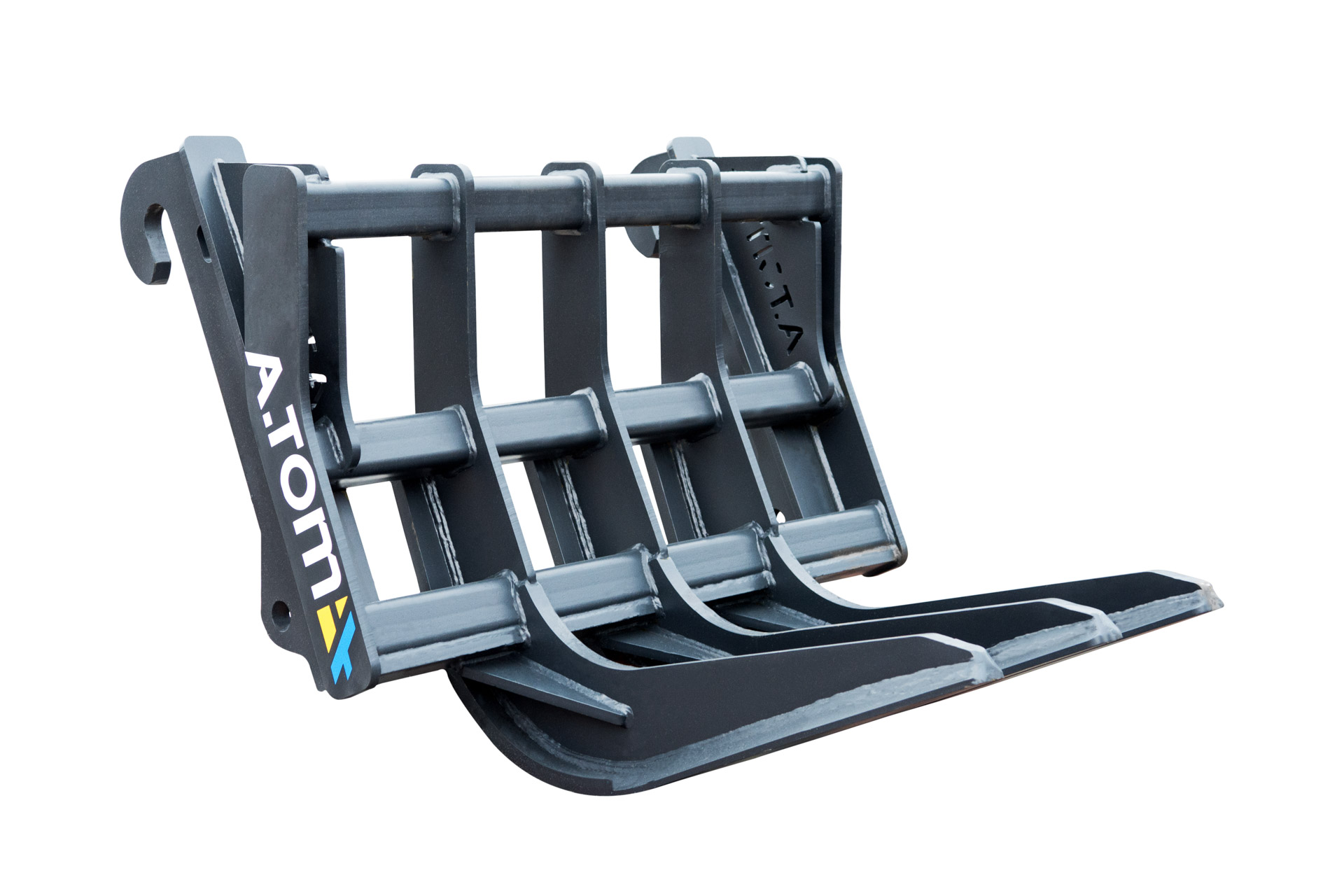 Stump puller for telehandler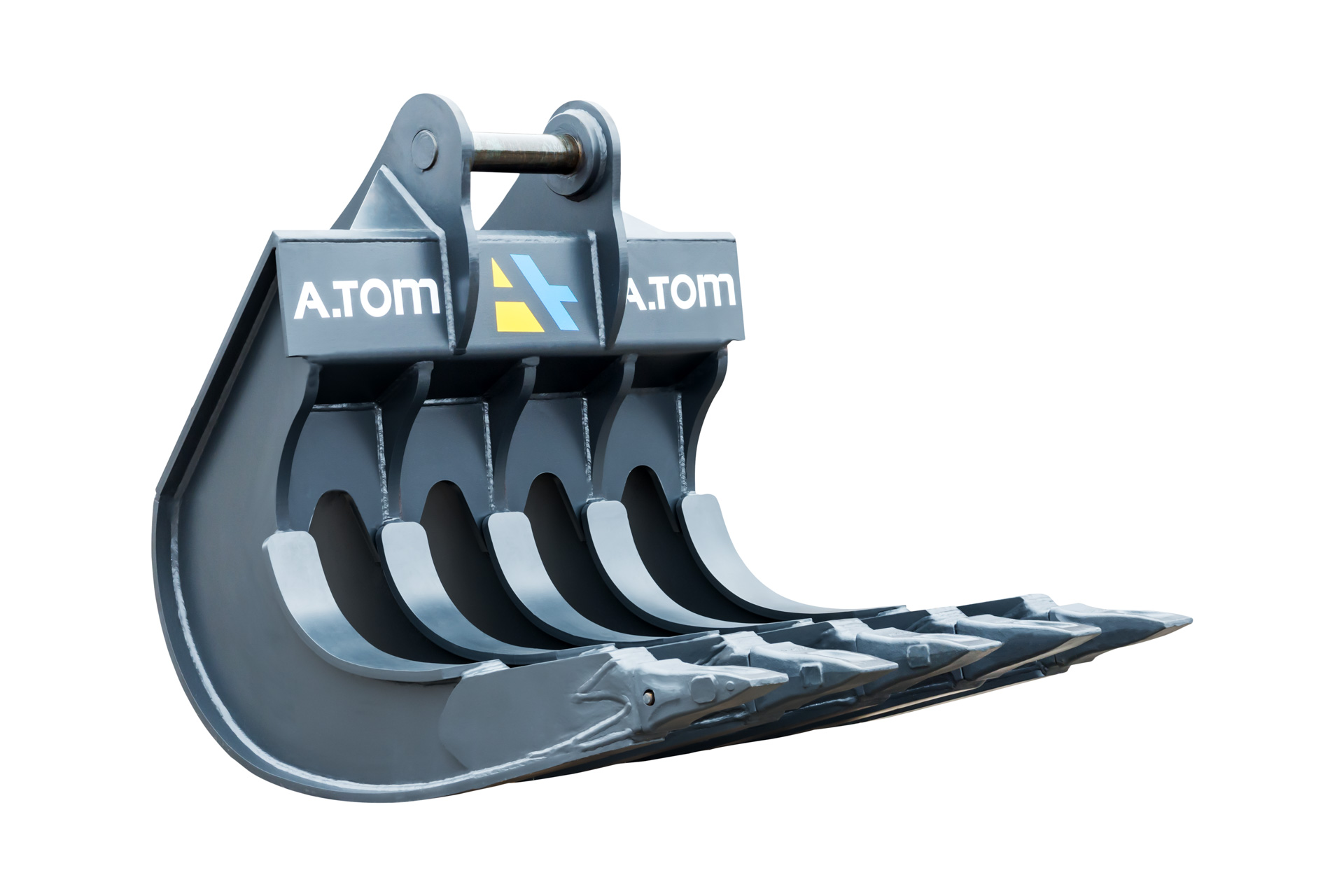 Stump puller for excavator