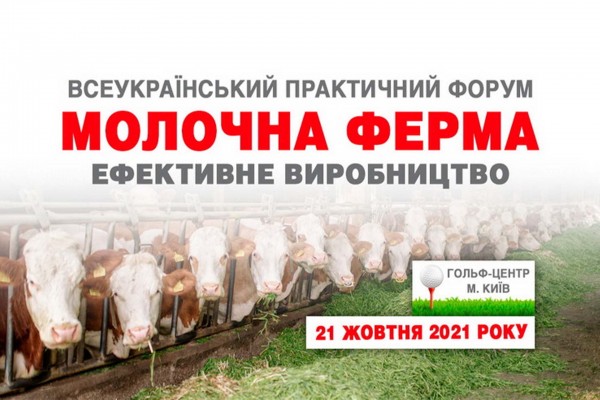 Стаття
2021-10-22
On October 21, in the Golf Center (Kiev) where held All-Ukrainian Forum "Dairy Farm. Effective production", organized by the magazine "The Ukrainian Farmer". In this forum took part the dairy farming specialists, representatives of top agricultural enterprises, manufacturers, technologists, representatives of scientific institutions, Ukrainian and foreign experts.
Were discussed the management of dairy farms, practical experience in improving cow health, genetics, and reproduction of dairy herd, as well as other ways to increase herd productivity and profitability of farms. The representative of A.TOM company, the head of the agricultural department Yan Bondarenko made a presentation "Effective management of organic waste on the farm. Composting technology. Use of liquid fraction of manure as organic fertilizers ".
Also at the forum, representatives of family farms shared their experience in the application of industrial technologies, methods for improving and maintaining the health of livestock. Among foreign specialists Ion Moraru, co-founder and project manager of the American Dairy Technology (ADT) consulting company, which provides services for dairy complexes in Central and Eastern Europe, the Middle East, and Central Asia. Samuel Malard, a technical specialist at the New Zealand company MILK BAR, spoke about the system of the natural raising of highly productive cows.
For several years in a row, the Dairy Farm Forum has become a platform for exchanging the experience between practitioners and theorists, specialists and beginners.