Agricultural attachments for telehandlers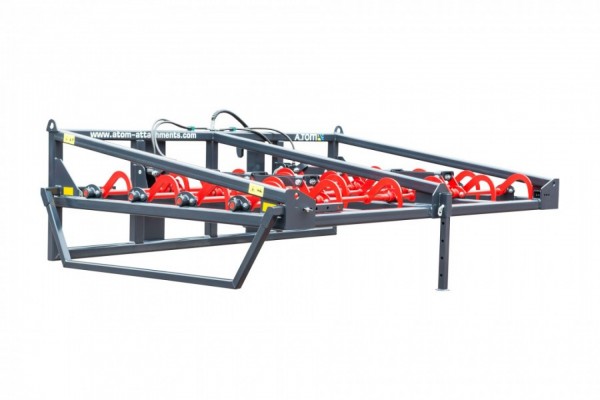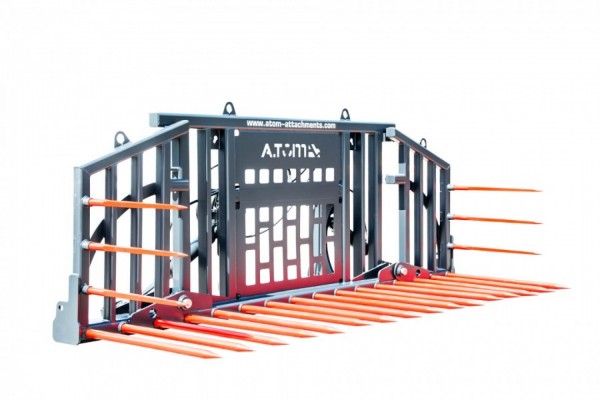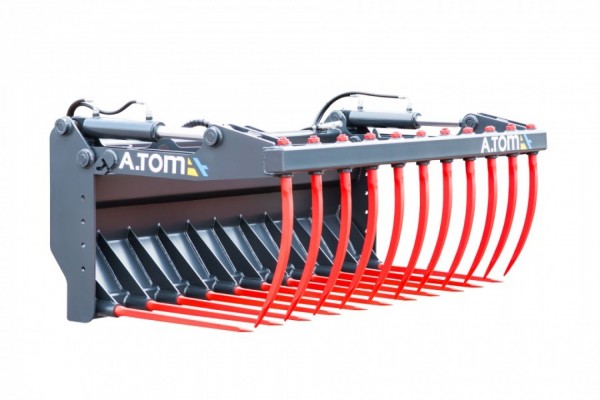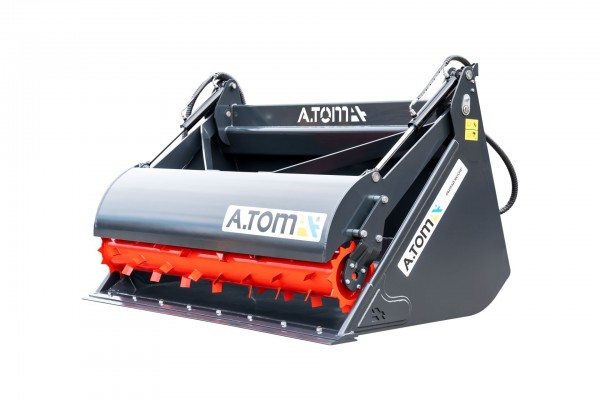 A.TOM agricultural attachments are mounted on machines of leading domestic and foreign brands. Buckets, grabs, and shear grabs for telehandlers will provide wide functionality of the equipment and its use in various sectors of the economy.
A.TOM buckets: types, features, purpose
Our company has a wide range of attachments designed to reduce labor costs and the time of agricultural work. It includes various types of buckets, including models:
on a loader, with a volume of 1 - 4 m³, allowing the loading of grain, granules, and other bulk materials with a density of up to 1000 kg/m³;
for filling big bags with grain crops;
multi-purpose bucket, used for loading and moving soil, and fertilizers, as well as for grading & leveling;
silage unloading shovel bucket, used for the preparation of silage, hay, and cornage;
for root crops, has a mesh bottom that provides a good overview to the operator and removal of excess soil from the crops;
for compost, with removable side walls and grab, is used for transportation of both compost and long loads.
Our attachments are manufactured from high-quality steel in a wide range of sizes, it is an indispensable tool for owners of various types of special machinery.
Advantages of A.TOM buckets
Our agricultural attachments are suitable for various models and brands of special machinery and have many advantages.
It has a specially designed shape that facilitates the loading and unloading of bulk materials.
Manufactured from structural steel grade 5235, 4 mm thick, and has increased wear resistance.
Equipped with Hardox blades. The boron-containing steel ensures high reliability and long-term operation.
It has a reinforced mounting structure, which allows fixing the attachment on the telehandler.
A wide range of sizes guarantees the aggregation of our buckets with all brands of agricultural machines.
International certificates confirm the quality of our attachments. Also, we provide warranty and post-warranty service.
If you still have questions, call us or order a free consultation.